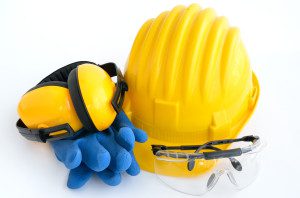 AN Aberdeen-based building and joinery firm has been sentenced after a worker suffered serious injuries when he fell three metres from scaffolding that he was dismantling.
John William Wilson, then 47 and from Aberdeen, broke his left ankle, damaged the ligaments in his right ankle was knocked unconscious and cut his head. He was in hospital overnight and remained in plaster for six weeks as a result of his injuries.
The specialist Health and Safety Division of COPFS prosecuted Mr Wilson's employer, Rae Brown & Company Ltd, for health and safety breaches.
Aberdeen Sheriff Court was told that on 24 July 2012 Mr Wilson was asked by Rae Brown & Company to move the scaffolding and take it to another site. He and a colleague, an apprentice, arrived at the farmhouse owned by the partner of one of the company's directors where two scaffolding towers had been erected.
The towers had been erected in a narrow space between the farmhouse and a garden wall so that general maintenance work could be carried out. As Mr Wilson dismantled the structure he removed some elements which left the poles unstable. As the poles moved, the metal board he was standing on moved and fell, taking Mr Wilson with it.
An HSE investigation found that neither Mr Wilson nor the apprentice working alongside him had received any formal training in the use of the type of scaffolding they were asked to work with.
Rae Brown & Company Limited was fined £4,000 after pleading guilty to a breach of Regulations 4 and 8 of the Work at Height Regulations 2005.
HSE Inspector Liz Hunter said, "The risks from falls at height are well known in the construction industry. Erecting and dismantling scaffolds should only be done by trained and skilled persons or under the supervision of such a person because you cannot entirely eliminate the risk of falls. No such training or supervision was provided by Rae Brown and Company to Mr Wilson and his apprentice. They should never have been allowed to dismantle scaffolding that had been left unsecured and unsupported in this way.
"The correct method would have used competent erectors following the instructions in the scaffold manual, including safe ladder access and removal of components from below whilst working from a complete platform. The scaffold should have been erected on level ground that was free from debris and other trip hazards. As a result of the company's failings, Mr Wilson sustained injuries that left him unable to work for 11 weeks and it was pure luck that the apprentice was not seriously hurt too."