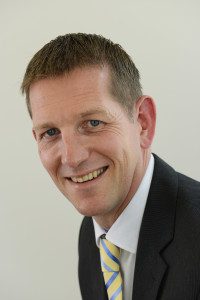 SHEPHERD Chartered Surveyors has welcomed the Scottish Government's five-year review of the Home Report which has confirmed its popularity amongst home buyers and sellers.
Introduced in 2008, partly to eliminate the need for buyers to commission surveys of the same property, and primarily to increase buyer awareness on property condition, the Home Report has proven popular with both buyers and sellers, with three-quarters of people saying it has been helpful, rising to 90% among first-time buyers.
During the five years Home Reports have been part of the home-buying process, just 5% of people entering the property market made a complaint about it.
Martin Waite, partner at Shepherd's Glasgow Southside office, said: "As the five year review shows, the Home Report has had a positive impact on buyers, who now have a great deal more information than before.
"That gives them greater confidence in the buying process, with particular regard to the property price, and has also given them a reality check on the condition of the property. The review also shows that solicitors think that Home Reports make them more efficient in concluding the property transaction.
"The Home Report is succeeding in meeting its original objectives, by reducing the number of multiple surveys, and having a positive impact on the quality of housing stock. It also addresses the problem of artificially low asking prices. It was particularly interesting to note that consumer advocacy stakeholders were most positive about the benefits of Home Reports for consumers."
Responding to the review's finding that Home Reports have the potential to create a 'conflict of interest' among surveyors, Waite said: "Shepherd, as a mainstay firm of Chartered Surveyors in Scotland, acts independently of any potential influence from the vested parties to any sale, and as members of the RICS, we are very conscious of our professional responsibilities.
"Whilst we are engaged by the vendor in the first instance to undertake the Home Report, our responsibility also passes to the end purchaser, and indeed the mortgage lender, which is always forefront in our mind when undertaking our inspection and when reporting our findings, both in respect to condition and valuation.
"In essence, the property is the focus of our attention and we report its condition and value diligently and scrupulously."