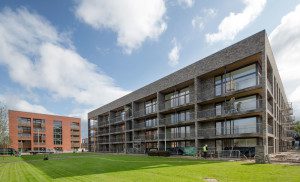 TWO regeneration projects, by developer Urban Union, have been nominated as finalists in this year's Scottish Property Awards.
Laurieston, in the heart of Glasgow, has been nominated in the 'City Regeneration Project' category. While in Edinburgh, Pennywell has been nominated for the 'Best Achievement in Master Planning'. The nominations form part of the prestigious Scottish Property Awards, which showcase the best new commercial and public property in Scotland.
Laurieston is a £100 million regeneration project in the Gorbals area of Glasgow and is one of eight Glasgow City Council priority Transformational Regeneration Areas (TRAs). The nomination award coincides with the completion of the first milestone – the £24 million development of 201 homes, built by Urban Union for New Gorbals Housing Association.
The nomination of Pennywell in the north of the capital comes just five months after Urban Union started construction work on the site. Pennywell is part of the City of Edinburgh Council's ambitious 21st Century Homes project, which aims to create high quality social housing by developing brownfield sites across the Capital and is one of Scotland's largest housing-led regeneration projects.
It is set to provide over 700 homes for private sale as well as social and mid-market rent. The extensive development is a result of a major investment of £42 million by the City of Edinburgh Council and includes £7.9 million grant funding from the Scottish Government.
Janice Russell, Director, Urban Union said: "Both award nominations are a testament to the hard work and dedication that our team has put in, along with our partners New Gorbals Housing Association and both Edinburgh and Glasgow City Councils to deliver quality and desirable housing for people in these cities.
"We are working hard to transform both areas with high-quality affordable homes at the heart of revived urban city-centre districts."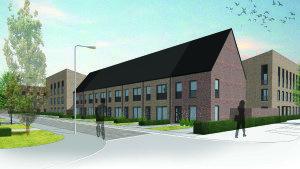 Edinburgh Housing Convener, Councillor Cammy Day, said: "Pennywell is a fantastic development and will greatly enhance the area. We are committed to investing in high quality, energy efficient, affordable housing and this is the perfect example of how this can be achieved. 
The project has already created jobs for local people and both the Council and Urban Union will continue to engage with the local community as part of it.
Bailie Liz Cameron, Chairwoman of Transforming Communities: Glasgow and Glasgow City Council's executive member for Business and the Economy said:
"Partnership working in its truest sense has been key to the success of this project so far, both between the partners of Transforming Communities: Glasgow and most importantly, with the local residents and our delivery partners New Gorbals Housing Association and Urban Union."
Winners of the Scottish Property Awards will be announced at an awards dinner held at the Edinburgh International Conference Centre on the 5th March 2015.