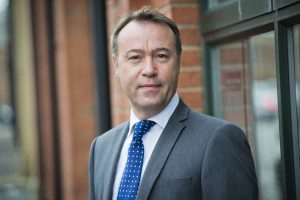 SCOTLAND'S home builders have re-emphasised their call for the introduction of an intermediate band in the new Land and Buildings Transaction Tax (LBTT) which is set to replace Stamp Duty north of the border in April next year following the Autumn Statement.
Welcoming the Chancellor's support for those who aspire to own their own home and the broader ambition of seeing housing output increase, Chief Executive of industry body Homes for Scotland Philip Hogg said, "With all buyers purchasing homes over £325,000 previously set to be worse off under the new Scottish proposals, we have already raised our concerns that this risks stagnating the market by detrimentally impacting the middle and upper levels and called for the introduction of an additional band between £250,000 and £500,000 that would enable Scotland to remain competitive with the rest of the UK.
"The importance of this has been confirmed by today's announcement by the Chancellor which means that from April next year, once all of the changes north and south of the border have taken effect, house purchases over £255,000 will be more expensive in Scotland. For example, the buyer of a £350,000 home in Scotland will pay £4,800 more in tax than their counterparts in England who will have seen their costs decrease."
Homes for Scotland's concerns follow a recent prediction of another flat year of overall activity in Scotland as a result of issues over the funding of the Help to Buy shared equity scheme. Mr Hogg added, "Whilst the UK Government is now playing catch-up with the Scottish Government's lead on stamp duty reform, it has taken significant action to address the housing challenge by recognising the key role the private sector has to play in increasing overall supply.
"Although the Scottish Government recently announced an additional £30m of Help to Buy funding aimed at SME builders, the industry here still faces huge delivery challenges. Much more still needs to be done, particularly on planning and additional Help to Buy (Scotland) support for the wider industry. Frustratingly, however, two months after the draft Budget on 8 October, full details on how the £125m of new funding announced to support housing supply is to be allocated are yet to emerge.
"We urgently need the same vision and commitment which the Scottish Government adopted in relation to LBTT applied to housing.  Indeed, this will be crucial to enabling the First Minister to achieve her goal of improving opportunity for all."