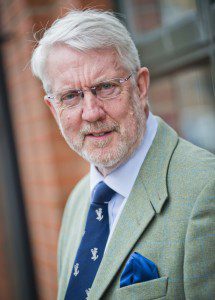 THE latest official planning statistics reveal that the time taken to decide major housing developments has increased by six weeks to over 41 weeks.
Branded 'depressing' by home building industry body Homes for Scotland, the organisation's Director of Planning, Allan Lundmark has called for a new approach to address the country's housing crisis and increase the supply of much needed homes of all tenures.
"These figures demonstrate that insufficient priority and resource are being allocated to the delivery of new homes at local authority level and highlight a system which falls far short of the standards of customer service, speed and efficiency that Scotland needs if we are to build more homes and stimulate economic growth. It is all the more frustrating given the recent increase in planning fees of more than twice the rate of inflation."
Lundmark, who is preparing to leave Homes for Scotland after 13 years heading up its planning function, continued:
"It is hugely disappointing that after so many years of positive industry engagement and supposed planning reform, we are still battling the same old challenges and fighting for a system which encourages and facilitates housing investment rather than one which frustrates and delays it.
"The only way to get the increase in housing supply that Scotland so desperately needs is for local authorities to work in partnership with the industry and for national government to use the powers it has at its disposal to step in where intervention is required.
"With the First Minister having made clear that improving opportunity for all is her personal mission, ensuring we have enough warm, sustainable homes to properly house our population and provide the safety and security necessary for people to develop their potential is fundamental to achieving this goal."