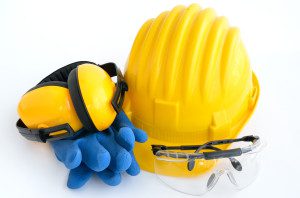 AN Aberdeenshire firm has been prosecuted after a young apprentice was injured when he was struck on the back by a pressurised hose.
The then 16-year-old, from Turriff, was working for Alfred Cheyne Engineering Ltd, trading as ACE Winches, at its Turriff premises when the incident happened in July 2012.
Banff Sheriff Court heard that the apprentice approached a pressure testing area to collect something from his toolbox when he heard a loud noise coming from the hoses, which were being tested. He saw a hose whip up in the air and as he turned it struck him on the back causing him to fall to the ground.
The teenager was taken to hospital with cuts and bruises but made a full recovery and returned to work five days later.
An investigation by the Health and Safety Executive (HSE) found the incident was caused by a section of the hose breaking free from its coupling because it hadn't been tightened enough. There had been previous failures of this kind in the past, which the workshop management were aware of, but as they did not cause the hose to whip up in the air, workers continued to carry on testing in the same way.
HSE identified the pressure testing area was segregated from the rest of the workshop by striped plastic tape. Attached at the correct distance this could prevent injuries occurring. However, there was no calculation of such a safe distance and the size of the testing area was left up to the individual doing the testing. It was unable to establish whether barrier tape had been put up on the day of the incident.
The court heard there was no safe system of work in place for the pressure testing of hose assemblies and that Alfred Cheyne Engineering Ltd, which deals in equipment for the offshore oil and gas, marine and renewable energy industries, had also failed to provide formal training to staff carrying out the testing.
At the time, the company was building a testing booth which is now complete and used for all pressure testing activities.
Alfred Cheyne Engineering Ltd, t/a ACE Winches, was fined £10,000 after pleading guilty to breaching Section 2 of the Health and Safety at Work etc Act 1974.
HSE Principal Inspector Niall Miller said, "This incident could have easily been avoided if Alfred Cheyne Engineering Ltd had carried out a risk assessment for the pressure testing of hose assemblies, which would have identified the safety measures required to reduce any risks. The need for pressure testing to be segregated from other work and for employees not to be allowed to approach any equipment while it is under pressure is well documented in guidance, which is readily available. In this case the young apprentice was lucky to receive only cuts and bruises, his injuries could have been a lot worse."