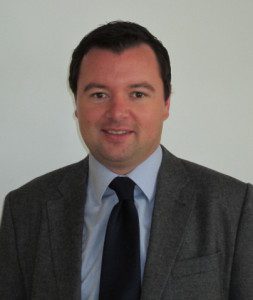 SHEPHERD Building Consultancy has appointed Chartered Building Surveyor Alasdair Orr to strengthen its expanding building consultancy department in Glasgow.
After graduating from Glasgow Caledonian University, Orr qualified as a Chartered Surveyor in 2008 and worked for local and national commercial surveying firms including International Loss Adjusters.
Joining Shepherd, Orr is part of a rapidly expanding team responsible for a range of commercial building surveying services. Regarding his appointment, Orr said:
"Having gained valuable experience through the provision of building consultancy advice on behalf of an international loss adjuster for some years, I was keen to bring these skills into private practice and am delighted to secure a position at Shepherd at a time when its commercial Building Surveying department is expanding throughout Scotland."
Welcoming Orr to the firm, Mark Totten, head of Building Consultancy at Shepherd, added: "Alasdair's appointment complements and enhances our building consultancy resource in Glasgow and throughout the West of Scotland at a time when demand for our expert advice in this specialist area is particularly buoyant."
Originating in Scotland in 1880, Shepherd is a national surveying practice with decades of experience and expertise and comprehensive national and specialised local market knowledge.
With Building Consultancy departments in Glasgow, Edinburgh, Aberdeen, Dundee, Inverness and Dumfries, Shepherd offers a multi-disciplinary property service encompassing a range of commercial and residential services including: valuation; commercial estate agency; development advice; rating; corporate recovery; restructuring; property management; building surveying; Energy Performance Certificates; renewables and Home Reports.