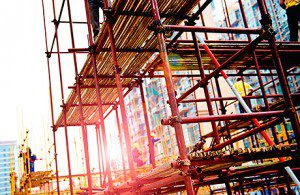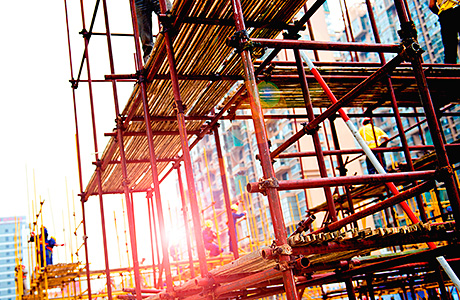 According to a recent review by Grant Thornton, one of the world's leading organisations of independent assurance, tax and advisory firms, Scotland's private property and construction sector is displaying signs of sustained recovery with turnover growth and an improved debt position.
The new Scotland Ltd report assesses the commercial performance of Scotland's top limited businesses. In a year in which Scotland welcomed the Ryder Cup and the Commonwealth games, the report reveals that Scottish property and construction firms grew total revenue by 6%, increased employment by 1% and reduced long-term debt by 70%.
The 2014 Commonwealth Games in Glasgow created 6,000 new jobs in the construction and hosting of the games and delivered a total of £257 million in Games related contracts for Scottish companies. The Ryder Cup further boosted the country's economy with £4.3million of investment in new road infrastructure.
Grant Thornton's report shows that 11 property and construction businesses are included in the country's top 100 private firms, and that they accumulate an annual turnover of £2.16billion whilst employing 6,502 people. Eight of the 11 companies have an annual turnover of over £100m, with The Miller Group (UK) the top performing property and construction company by turnover growth (31%) and The Muir Group the leading firm by profitability (EBITDA up 77%).
According to Grant Thornton's Head of Property and Construction in Scotland, Lorraine Macphail, the significant reduction in long-term debt is a positive sign of sector-wide recovery from the effects of the credit crunch:
"The Scotland Ltd findings reflect the mood of the property and construction sector. There is light at the end of the long tunnel. Increasing demand for property from homebuyers buoyed by government assistance and rising confidence in the wider economy is providing a shot in the arm to the industry with long-term growth finally a prospect once more."
"The industry was among the worst hit by the global downturn and sector profitability has been severely impacted, but a focused and more agile sector appears to be entering recovery mode with turnover rising 6% and 11 firms making it into Scotland's Top 100", said Macphail.
Grant Thornton UK's Scotland Ltd 2014 report is compiled using the most recent publicly available accounts of Scotland's top performing private businesses, using a measure of turnover and profits.