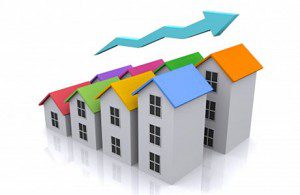 NEW figures show the number of contracts for new homes increased for the sixth consecutive month in October and are at the highest level since 2008.
Barbour ABI, a provider of construction data to the Office for National Statistics (ONS) and the Government, has published its latest Economic & Construction Market Review revealing that the total number of contracts for new homes awarded in October increased by 9.2 per cent from the month before and were 34.2 per cent higher than October 2013.
While the number of residential units continues to increase, contract values fell slightly in October, with values 0.6 per cent down on September and 6.2 per cent lower than the same month last year. Experts believe this may be an indication that the recent boom in house building is beginning to spread to other parts of the UK, as opposed to a concentration in London where values tend to be higher.
Michael Dall, lead economist at Barbour ABI, said, "With rumours of a cooling housing market, it's encouraging to see the residential sector still performing strongly in October, accounting for a third (30 per cent) of the total value of contracts awarded. The fact that the number of units is on the increase but values aren't shouldn't prove too concerning for the industry, as this is more than likely due to a wider geographic spread of house building contracts.
"After its recent sluggish performance, it's also positive to see the infrastructure sector featuring prominently this month with 22 per cent of the total value of all projects. With the sector showing growth in the latest ONS Construction Output figures, perhaps this is evidence of projects in the pipeline beginning to translate into activity on the ground."
The report also showed that the UK witnessed an overall increase in construction levels in October with the value of new contracts awarded worth £6 billion. This is a 5.9 per cent increase from September and 6.1 per cent higher than the value recorded in October 2013, an indication of further growth in the fourth quarter.