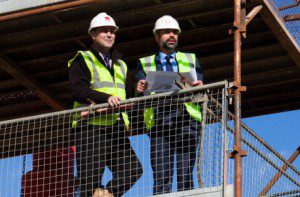 MACTAGGART & Mickel Group has published strong results for the year ended 30 April 2014 as the housebuilder returned to pre-recession form.
Group turnover is up 8% to £58.5 million (2013: £55.5 million) with profits before tax soaring 233% to £8.1 million (2013: £2.4 million). Strong sales from the Homes division, company-wide efficiencies and the sale of non-performing assets saw the business return to pre-recession profit levels.
Operational highlights include:
· Homes – The division delivered turnover of £44 million and gross profit of £10.7 million with 133 completions for the year – nearly 10% ahead of target. Three new developments were launched in Dalkeith, Milngavie and Bishopbriggs in addition to new phases at three established sites. At year end, forward sales for FYE April 2015 were at 54 per cent of the target.
· Timber Systems – Investment in factory automation and a management restructure have left Timber Systems well placed to drive growth in the coming year.  Despite a decline in profit, strong growth is projected for the next financial year with a number of contracts already secured.
· Contracts – Profit increased substantially to £3.2 million (2013: £1.2 million). The division handed over its biggest project to date – the Athletes' Village – on time and on budget. It also increased its presence in the social housing market working with organisations like Falkirk Council and West of Scotland Housing Association; a healthy pipeline includes projects for East Ayrshire, East Dunbartonshire and East Renfrewshire Councils.
· Commercial Property – Income and profit increased steadily. Retail developments in Airdrie, Ayr and Dalkeith have secured quality tenants including Tesco, Sainsbury's, the Co-operative and William Hill.  Overall asset value currently stands at £7.5 million.
· Lettings – Income increased modestly to £3.3 million. The National Housing Scheme project at Carrongrove has added 27 properties to the portfolio which are now fully let.  Three properties were sold on with a capital income of £0.4 million.
Chief executive Ed Monaghan said, "This is the third year of our five year plan and our focus has been on improving efficiency and effectiveness, the results of which are clearly demonstrated by the significant upturn in profit. Our Homes division has enjoyed a strong performance as confidence returns to the market with sales and footfall increasing consistently. We have to acknowledge the role Help to Buy (Scotland) has played in this, accounting for 11% of purchases. With this pattern continuing well into the current financial year while funding was still available, it highlights how crucial initiatives that stimulate the market are to the industry."