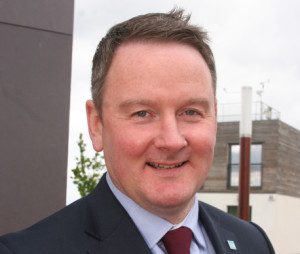 AS the cold weather starts to hit Scotland, the prospect of being able to afford heating their homes this winter is at the forefront of many homeowners' minds, particularly the elderly.
Currently 27% of Scottish households are in fuel poverty, spending more than 10% of their total income on fuel to power and heat their homes. However, a recent research report in March this year from Cambridge Econometrics stated 40% of households in Scotland could be in fuel poverty by 2016.
As a result, Retrofit Scotland, the collaboration of organisations including BRE Scotland, Edinburgh Napier University, Architecture and Design Scotland and Historic Scotland, is urging those involved in refurbishment to share best practice in a bid to eradicate fuel poverty.
The organisation, which emerged from the 2020 Built Environment Sub-group, has launched www.retrofitscotland.org   to provide information on refurbishment projects, best practice, modelling tools, and finance mechanisms. The website provides information on refurbishment which has been gleaned from more than 100 case studies which cover every existing house type in Scotland. This information can be used to inform retrofit strategies and will provide information to support the eradication of fuel poverty.
Retrofit Scotland co-founding Director, Dr. David Kelly of BRE Scotland, said, "Our members are actively involved in the research and implementation of retrofit projects throughout Scotland and are committed to the successful development of Scotland-wide retrofit programme. As we approach 2016, it is vital that all of those involved within the Built Environment pro-actively seek solutions to this problem. With that in mind, the Retrofit Scotland website provides a unique platform on which to share best practice information on refurbishment. This will inform the development of retrofit strategies and hopefully assist in tackling the escalation in fuel poverty."
One of the new designs being closely monitored by experts at BRE Innovation Park in Ravenscraig is the newly constructed Refurbished House, a recreation of the "four in a block" home which demonstrates a range of innovative retrofit solutions for some of the most energy inefficient homes across the UK.
The project, which has been delivered by BRE Scotland, Edinburgh Napier University and Historic Scotland and was constructed by Cruden Building & Renewals, will enable a robust assessment to be made on the most cost effective solutions of fabric upgrades for this building style, for walls, windows, roofs and services. It is anticipated that the findings can then be applied to 265,000 similar dwellings in Scotland and three million of a similar design in England.