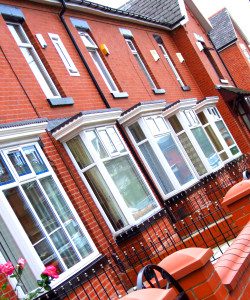 ESTATE agents in the UK are pocketing a combined £3.5billion a year in fees according to a recent study by eMoov.
The research also revealed that very few house sellers actually know where this money is going. Most sellers estimated that estate agents spend between ten and twenty percent of their fees on marketing and advertising, yet, in reality promotion only accounts for a mere six percent of the fees paid.
In the period from 1 August 2013 to 31 July 2014, estate agents sold 944,445 properties across the UK. With an average sale price of £243,736, the total value of UK residential property sales during this time topped £230 billion.
With typical fees of 1.5% of the transaction price, estate agents earned £3,453,111,500 within this short timeframe.
In London, sale prices were more than double the national average. The average price for a house in London last year was £503,298, the highest in the country, followed by South East England with an average of £299,925. Despite having higher prices than anywhere else in the country, both areas saw more transactions than other regions, with 162,000 sales in the South East and 108,000 in London.
Estate agents in London alone earned nearly a quarter of all agents' fees in the entire country, making an average of £7,549 per transaction and around £817,750,000 in total last year.
The average property is listed on three individual portal sites for three months at around £90, 0.037% of the average sale price.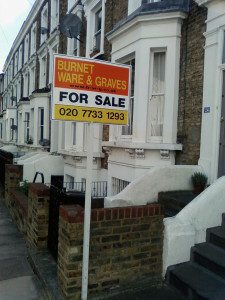 Russell Quirk, CEO of eMoov, said: "Reaching potential buyers is easier and cheaper than it has ever been with the online tools available.  You can get hundreds of people previewing a property for not much more than the cost of a postcard in a newsagent's window."
Despite this, a consortium of London based estate agents, Agents Mutual, have announced plans to create their own property portal site.  In their terms and conditions they are creating a 'gated community' to restrict the number of other sites on which any particular property can be listed.
The three main portal sites, Rightmove, Zoopla and Primelocation, were named by 74% of consumers as the most useful sources of information when buying or selling a property. Local estate agents sites were only named by 14% of consumers as most useful.
Property Experts including Ruseel Quirk of eMoov have critcised The Agents Mutual proposal: "Clearly concerned that £3.5billion a year isn't quite enough for them, a bunch of estate agents have decided to launch their own portal site to feather their already well-feathered nests. Agents Mutual will restrict choice and slow down the sales process. It works against the interests of the customer and benefits only the estate agents themselves. With an annual £3.5bn wage slip, I'm not sure many buyers or sellers will be too impressed with these estate agents trying [to] trouser even more cash by setting up their own site and paying themselves to list their properties on there."