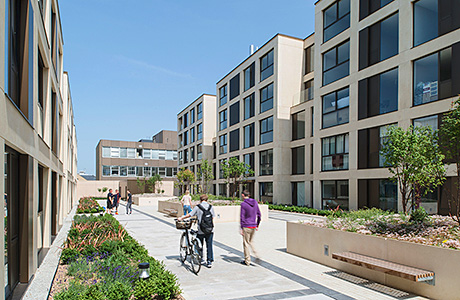 PARKSIDE fire station in central Cambridge was built as a result of a partnership between developers Grosvenor and the Fire Authority.
The old building, in need of major remodelling, was demolished and a new fire station built on the same site, adjacent to new residential apartments. 3,500 metres of Alumasc's Hydrotech hot melt waterproofing system was specified on the scheme by architects Glenn Howells Associates.
The main challenge was to address the number of zero falls areas present in its design. Unlike most other flat roof systems, Hydrotech is ideal for this situation as it can be installed at zero falls without the need for screed.
As a result, it was used to waterproof the main roof area, central courtyard and planters at the development. In addition, it provided the ideal base for the green roof on the scheme which was also supplied by Alumasc.