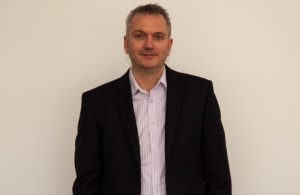 ELGIN and Larbert based house builder Springfield Properties Plc has announced they have topped a fantastic year of sales and awards with a rise in profit of 19 per cent to £4.1m in its latest financial year.
Annual results to May 2014 also show turnover increased to £74m from £47m.
This significant boost comes in the year where Springfield handed over a record 456 homes. Overall performance has led to the firm being awarded Scottish Business of the Year by the Scottish Chamber of Commerce, and winning Scottish House Builder of the Year for the second time in a row.
Managing director Innes Smith said, "This has been an excellent year for us. Sales are up again, profits are up again and we made the final payment for the £50m business we acquired from Redrow in 2011.
"We believe our success comes from giving our customers what they want. We offer lots of choice and customers move into a complete home. This means including the turf, the carpets the dishwasher, the washing machine, the microwave, the mirrors – and everything else you'd expect in a modern new home; we included it all.
"This success has seen us strengthen our workforce, across all functions from architects to after sales, increasing it by 25 per cent this year to over 420 people."
Springfield anticipates further sustained growth in 2015, projecting turnover to rise to around £86m.
Company chairman, Sandy Adam, added, "We have excellent people working for us and it is because of their efforts, to look after our customers and generate sales, that we are successful. Customers like what we do for them and that generates sales.
"We have been busy buying land and now hold a strong land bank which is at various stages in the planning system. Two major developments in Dundee and Perth are on the near horizon, along with a number of other developments throughout Scotland."