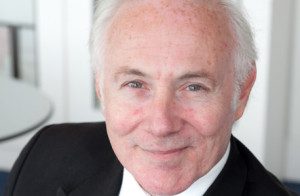 PROPERTY 2014 has secured a leading authority in retail property to join the panel of pre-eminent speakers at Scotland's premier forum and networking event for senior property professionals. 
Alistair Parker (Partner, Cushman & Wakefield), is recognised as a leading international authority in the retail property space, where he has a formidable reputation for retail-led urban renewal. 
Property 2014 takes place on 4 November 2014 at the Edinburgh International Conference Centre and brings together investors, occupiers, lenders and developers in a thought provoking forum to discuss, learn from, and network with the decision makers shaping the property landscape in UK cities.
The backdrop theme of this year's conference is The role of Cities Post-Recession, and throughout the day speakers will look at the fundamental elements required to make cities thrive in the post-recession era, and explore the challenges, opportunities and priorities, in what has been described as a 'period of transition'.
Conference chairman, Colin Innes. said, "I am delighted Alistair is joining our expert panel of speakers. Retail plays a key role in the sustainability of cities and together with our delegates, I look forward to hearing more about his ideas on the ways in which property professionals can make the most of the emerging opportunities in our cities."
Alistair is joined by other expert speakers, including:
Sir Howard Bernstein, CEO of Manchester City Council
Richard Cook, Head of Residential Development, Lend Lease

John Rathbone, Executive Chairman, JC Rathbone Associates Ltd

Professor Sean Smith, Director of the Institute for Sustainable Construction and Professor of Innovation, Edinburgh Napier University

Sue Bruce, Chief Executive, City of Edinburgh Council
The conference provides a tremendous opportunity to connect key decision makers and influencers in the Scottish property industry and for fellow property professionals – developers, funders, lawyers, consultants, architects and agents – to network with them. Delegates will benefit from the insight and experience of expert speakers which will support them in successfully navigating the changing regulatory landscape, seizing opportunities and overcoming future challenges.
Property 2014 supports Landaid, the property industry charity.
 Find out more: www.propertyconferencescotland.co.uk