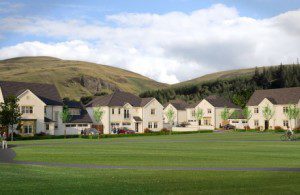 MILLER Homes has announced plans to create 750 new homes in Scotland as the company prepares to start build on a further five sites across the country before the end of 2014.
 The developments which will launch before the end of this year include:
·         84 at Doonholm Meadows, Alloway, Ayrshire: luxury 3, 4 and 5 bedroom homes
 ·         76 at Liberty Park, Bathgate, West Lothian: 3 and 4 bedroom homes
 ·         64 at Glen Almond, Kirkliston, West Lothian: 2, 3, 4 and 5 bedroom homes
 ·         63 at Roselea, Rosewell, Midlothian: 3 and 4 bedroom homes
 ·         35 at Elmswood, East Kilbride: 4 and 5 bedroom homes
 ·         88 at Woodilee, Lenzie
 ·         29 at Cambuslang, Glasgow
 ·         253 at Broomhouse, Baillieston
 ·        This is in addition to 58 luxury homes launched at Polofields, Colinton Village, Edinburgh in September.
 The new developments to launch this year builds on the strong figures reported for the first six months of 2014, where Miller Homes completed 855 units, of which 294 were in Scotland.
Stewart Lynes, Managing Director of Miller Homes Scotland said, "We are delighted to have such a strong build programme which reflects the needs of discerning new home buyers who are looking for our high quality, sustainable family homes, in some of the best locations across Scotland. 'Our recent independent customer satisfaction survey of our home buyers, revealed that in over 90 per cent of our Scottish developments, 100% of our customers would recommend Miller Homes to their best friend.
"We are very proud of that independent feedback, however in all aspects of the new build process, from identifying available land, through to handing over the keys to a new owner, we will continue to strive to deliver excellence in house building."