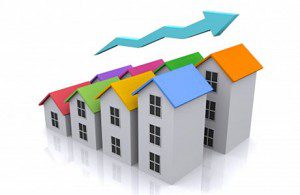 CHANGES to Help to Buy (Scotland) have been announced to support more people to get onto or move up the property ladder.
From October 22, the shared equity scheme will only apply to homes worth up to £250,000, rather than the current maximum of £400,000. This change will help to target funding at lower income families and first time buyers.
With 85 per cent of all Help to Buy (Scotland) sales to date already at or below this new threshold, and an estimated 94 per cent of sales having been to first time buyers, most new build houses will not be affected by the changes.
Since Help to Buy (Scotland) was launched in September 2013, more than 3,000 homes have been purchased with an additional 1,500 expected to be completed by the end of this financial year.
Housing Minister Margaret Burgess said, "By targeting the scheme at properties at or below a value of £250,000, the scheme will support first time buyers and people who otherwise wouldn't be able to afford to buy a new build home.
"The changes will also see the benefits of Help to Buy extended for as long as possible and build on the widely welcomed arrangements for the Land and Buildings Transaction Tax announced last week."
Philip Hogg, Chief Executive of trade body Homes for Scotland responded to the criteria changes by saying, "Given the scheme generated nearly 5000 reservations and sales in just ten months before demand exhausted the budget allocation for this financial year, this interruption has resulted in significant business uncertainty as the industry awaited the Scottish Government's next move.
"This adjustment to a £250,000 maximum house price for 2015/16 transactions does, however, provide some clarity to both builders and buyers.  Still covering the vast majority of the market, it will also ensure that the limited funds are targeted to help more of those most in need, however, we still suspect that even with this change the £100m budget will be insufficient to last the full year.
"With demand for the scheme proven without doubt, we continue to press for an increased budget for next year in order to avoid a repeat of the stop-start experience of this year which seriously impacted business planning and caused anxiety and uncertainty for home buyers.
"We therefore hope that Help to Buy (Scotland), along with specific help for SMEs to enable them to build more homes under the scheme, will be obvious beneficiaries for the extra £125million housing investment announced in last week's draft Budget."