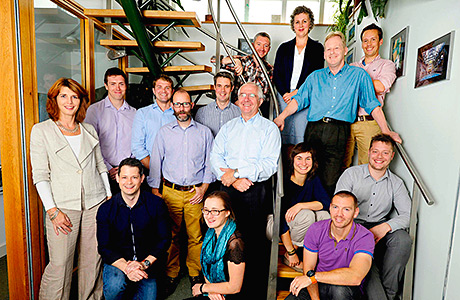 CONSULTANT structural and civil engineering firm, David Narro Associates (DNA), has become the country's latest employee-owned business.
David Narro founded the company in 1986, taking it from humble beginnings to one of the industry's most trusted businesses, employing 30 people between its Edinburgh and Glasgow offices.
With David planning to retire in about five years' time, he wanted to ensure his legacy was protected and opted to follow in the footsteps of John Lewis, the UK's best-known employee-owned business.
DNA – the company behind the structural alterations supporting the £27million refurbishment of the National Museum in Edinburgh – has now sold 80 per cent of shares to employees via an Employee Ownership Trust. The remainder will be made available to staff for purchase as part of a share incentive scheme.
Co-operative Development Scotland supported the move by providing advice and guidance on the new structure, while Baxendale provided the feasibility study as well as legal, financial and employee engagement advice.
David said, "I wanted to make sure the company itself would continue without me. The best way to do that was to allow the employees who know the business so well to take it forward – they are just as responsible for its success as anyone. The way I have run the practice has always been co-operative, so employee ownership is a natural fit."
The transition of businesses to employee ownership has been boosted by the introduction of new tax reliefs. These reliefs mean owners who sell their businesses into such structures pay less tax, while the business can distribute profits to employees in a more tax-efficient manner.