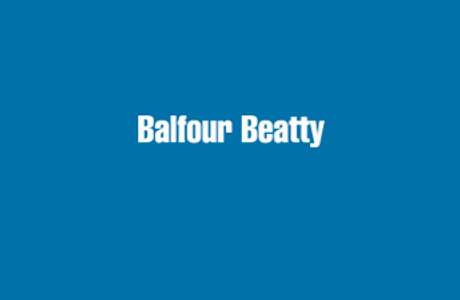 BALFOUR Beatty has announced the appointment of Leo Quinn as its new Chief Executive Officer.
Mr Quinn will take up his new position and join the Board on 1 January 2015. He joins Balfour Beatty after five years as Group Chief Executive of QinetiQ, which he has reshaped into a strong commercial competitor providing technology solutions in defence, security and aerospace.
Mr Quinn began his career at Balfour Beatty in 1979 as a civil engineer in the UK construction services business.
Executive Chairman Steve Marshall said, "I am delighted to welcome Leo to Balfour Beatty. Leo is an outstanding individual with an excellent track record in improving the performance of major international businesses. He has the depth and breadth of experience and the drive to lead our company through the next stage of its development. I am confident that Balfour Beatty will thrive under Leo's leadership."
Leo Quinn said, "Balfour Beatty is a world-leading brand with world-leading talent.  Having started my career there, I am very proud to be rejoining a company so ingrained in British engineering, and am resolute in my ambition to realise its enormous potential for customers, employees and investors. The building blocks are there to give Balfour Beatty's people the success they deserve and I am keen to work with them to create something significant and lasting."
On appointment, Mr Quinn will receive a basic annual salary of £800,000, with pension and  benefit provision in line with the company's approved remuneration policy. In addition, and also consistent with the remuneration policy, he will participate in Balfour Beatty's annual bonus and long-term incentive plans, and the value of Mr Quinn's incentive awards which will be forfeited upon leaving his current employer will be compensated.