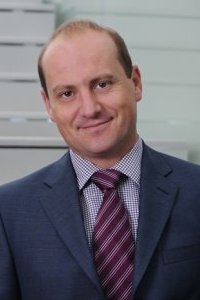 LAW firm Shepherd and Wedderburn today announced its lateral hire of telecommunications luminary, Gordon Moir from niche international practice Webb Henderson.
Moir becomes a partner in the Commercial Disputes, Regulation and Markets team, working out of the firm's London and Edinburgh offices, and at the offices of overseas clients. He brings with him a team of three.
Qualified as a solicitor in Scotland, England and Wales, Moir adds to the breadth of Shepherd and Wedderburn's already considerable and award-winning regulatory and transactional expertise.
In 2011, he set up the London operation of Australasian firm Webb Henderson, which he now leaves. There, clients included BT, Sky, Nominet and AT&T.
Highly regarded in the telecoms sector, Moir has previously worked in private practice at McGrigors and Ashurst; and in-house as general counsel at BT Retail, and also as BT group head of anti-trust and regulatory law. There he drove a successful legal and regulatory crusade against competitors. In that heavily regulated and incredibly complex environment he secured access for BT to global markets and wholesale facilities across 171 jurisdictions; and was heavily involved in the moves of BT into television and online content.
His appointment caps a very good 2013/14 performance for Shepherd and Wedderburn, and it will play a pivotal role in the firm's plans for expansion.
Stephen Gibb, Chief Executive, said, "Gordon is one of the UK's leading lawyers in this space. He has an unrivalled cross-sectoral legal and regulatory experience at a global executive level as well as a deep awareness of regulatory and anti-trust issues in the UK, EC and globally.
"The recent legal and regulatory changes in the UK offer scope for using competition law to protect businesses as well as to open up new market opportunities. This combined with the increased investigatory powers of the CMA has pushed competition law up the risk management agenda for businesses. The outcome is a surge in demand for regulatory and competition advice."
Mr Moir commented, "I am truly delighted to be joining such a gifted group of individuals with a common goal of delivering cross-sectoral cutting-edge advice. The combination of deep regulatory and competition law expertise with a focus on regulated sectors and the recognition afforded by the 2014 Competition Team of the Year, makes Shepherd and Wedderburn an ever growing force in this space."