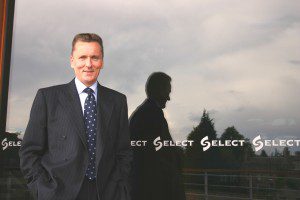 SELECT, the campaigning trade body for Scotland's electrical sector, will take its place at the top table of the industry on Friday when it attends the Council of Delegates of the European Association of Electrical Contractors.
The meeting of the major European bodies, in the Adriatic coastal resort of Portoroz in Slovenia, is particularly important for the Scottish organisation since it will play host to the Association in Edinburgh next year.
SELECT's managing director, Newell McGuiness, who will address the organisation about next year's event, said, "The European Association of Electrical Contractors – the AIE – comprises 20 national associations representing 175,000 contractors, a workforce of 900,000 and a turnover of €60 billion.
"It is a strong and multi-national voice speaking for the interests of the Industry within Europe, in which so much of the regulatory framework of the sector is established."
The AIE, which was established by a few countries in 1954 to resolve common problems, is now concerned with the technological infrastructure for the future of European society. It promotes the fact that electrical contractors are no longer just skilled technicians, but are expert advisers able to explain the advantages of new technology, including the environmental impact of the installation.
The AIE points out that electrical contractors design, install and maintain intelligent systems for all kinds of industrial, commercial and domestic purposes alongside the well-known power and lighting applications. They know how to deal with ICT and telecommunications, public street lighting, control and energy management systems, access, fire and security control equipment, lightning protection systems, advertising and identification signs and emergency power generating systems and renewable energy systems.