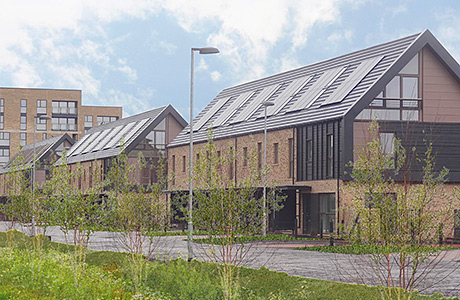 LATEST official statistics published this morning (12th September) by the Office for National Statistics show 12% growth in output from the Scottish construction industry over the 12 months to June 2014.
Scottish Building Federation Managing Director Vaughan Hart said, "These latest figures are further encouraging news for the Scottish construction industry. The rise in output has been largely driven by a substantial rise in infrastructure output, up 63% over the 12 months to June 2014 compared to the preceding year.
"At the same time, there is evidence that the ongoing decline in output from the house-building sector may finally be stabilising. Notably, output in private sector housing actually rose by 4% over the 12 months to June this year. Clearly, there is still more work to be done to ensure that the recovery of the industry is suitably balanced across all sectors. We now need to see the rise in headline output start to feed through to a growth in industry employment."
Ed Monaghan, Chair of Construction Scotland, said, "Today's statistics confirm what we have been seeing throughout the industry in Scotland for the past few months – buoyancy within the sector, increased client and industry confidence and an increasingly bright future.
"A key focus for Construction Scotland and the future of construction in Scotland is encouraging more innovation to support even more growth. Those working in the sector are key to delivering this. Indeed innovation will be a key topic at our inaugural conference in Glasgow on 7 October where we officially launch the Construction Scotland Innovation Centre which connects Scotland's 31,000 construction businesses with academic expertise."
Managing director of Kier Construction's Scotland & north-east England business, Brian McQuade, said the statistics evidence a steady growth in the Scottish construction sector.  He added, "The stability in the construction output figures is positive news for an industry that has demonstrated increased buoyancy in recent months. As a company we continue to be encouraged by the number of contracts we are completing – on time and within budget – while tendering and winning others to sustain a healthy order book.
"The continued growth we are experiencing is great news – not just for Kier but for the industry as a whole – as well as local communities, who are benefiting from the economic boost and the creation of local jobs for local people."