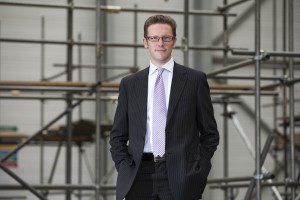 CITB has named Phil Ford as its new Strategic Partnerships Director for Scotland.
Mr Ford takes on his new role after six-and-a-half years with CITB Scotland during which time he has been responsible for several high profile projects including a £2m Joint Investment Strategy with the Scottish Government, CITB's Skills Action Plan and National Skills Academy for Construction in Scotland.
In his new role he will be the senior representative for CITB in Scotland and act as main point of contact for national and local government stakeholders, working and engaging at the highest levels to influence policy and funding decisions for the benefit of the construction industry.
Mr Ford said, "I am delighted to take up this new appointment. These are exciting times for construction in Scotland and I look forward to working with the industry to ensure it has the skilled workforce it needs to make the best of the improving economic climate.
"CITB and the construction industry have come a long way and I want to recognise the contribution that Graeme Ogilvy the outgoing Director has made to CITB's role in Scotland. He has worked hard to raise the profile and impact of our work with stakeholders and we will be building on his achievements."