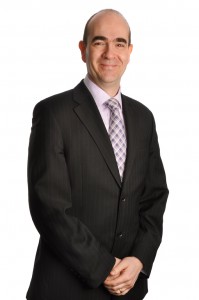 GLOBAL professional services consultancy WSP has appointed Glasgow-based Pete Dunbar to a new position of deputy operations director for its UK structures arm, as the business continues to grow locally.
Pete has been with WSP since 2006 latterly leading its Scottish structural business. His enhanced role coincides with a number of new appointments reflecting continued growth of the firm's Scottish structures business. These include the recruitment of John Cox, who joins WSP from URS as the senior technical director of the structures team in Scotland. With 21 years of experience in the sector, John has been involved in a number of high profile international build projects including the Central/Wan-Chai bypass and West Kowloon terminus station in Hong Kong. Closer to home he also delivered the design for the £85m laboratory building at Glasgow's New Southern General Hospital, a project with which WSP has also been closely involved.
Also joining the Scottish structures team in Glasgow is Matthew Petticrew, recruited as an associate director. In previous roles he was involved in key projects including the design of Google's UK headquarters and the Ferrari Experience in Dubai. Prior to joining WSP Matt worked for Edinburgh-based firm Elliott & Company where he developed specialist skills in historic buildings.
Pete Dunbar said, "This is an exciting time for me and for the wider structures business which is thriving both in Scotland and across the UK. We are seeing a real upturn in business at present with a significant increase in technical staff throughout the UK since last year and continued growth for the structures team in Scotland. John and Matthew, along with the recruitment of several new colleagues, including three graduates in our Glasgow and Edinburgh offices will help us continue to win new projects and maintain this upward growth in our business."
Commenting on his appointment, John Cox said, "Joining WSP presented me with an opportunity to work with a highly skilled and enthusiastic team, leading on some of the most important and exciting projects in our industry."