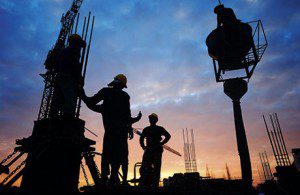 GMB will protest at Nicola Sturgeon's Glasgow constituency office tomorrow (September 16) over the SNP-led Dundee City Council decision to name BAM Construction as the recommended preferred bidder for the £45m tender to build Victoria and Albert (V&A) Museum of Design.
Unions claim BAM has a history of blacklisting workers – a claim denied by the firm. The stated policy of the Scottish Government is that firms should not be awarded public sector contracts until they have compensated workers.
Paul Kenny, GMB General Secretary, will deliver a letter by hand to the office of Nicola Sturgeon, who is responsible for procurement for Scottish Government. He will be joined by Justin Bowden, GMB National Officer, and members of GMB and other unions.
Paul Kenny says in the letter to Nicola Sturgeon, "On 9th August 2014 you wrote to Construction Scotland on new guidelines on blacklisting adopted by the Scottish Government. In that letter you said "This guidance makes it clear that firms which have engaged in blacklisting have committed an act of grave professional misconduct and should be excluded from public procurement, unless they can demonstrate appropriate remedial action".
"GMB warmly welcomed your announcement at the time. The policy of the Scottish Government follows the recommendation of The Scottish Affairs Select Committee that construction firms that blacklisted, or do not make proper reparations for past blacklisting, are denied public contracts unless they undertake a 'self-cleaning' process. This includes an admission of guilt, full compensation and other remedial steps for the 582 blacklisted workers in Scotland."
GMB claims the BAM Group of companies were subscribers to the blacklisting body The Consulting Association (TCA).
Their letter states, "In evidence in the High Court it was stated that BAM companies put at least 34 names onto the blacklist and these continued to be blacklisted until the TCA was closed down in 2009. BAM has yet to issue an apology and they haven't paid a single penny in compensation. This is a betrayal of blacklisted Scottish workers."
BAM Construction categorically denies that Bam Construction in Scotland used the services of TCA or engaged in blacklisting-related activities.
However, they confirm that Bam Construction in other parts of the UK used the referral services of TCA to a very limited degree and all such usage stopped in 1998 when then UK Data Protection Act was passed.