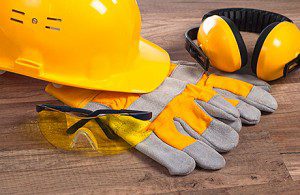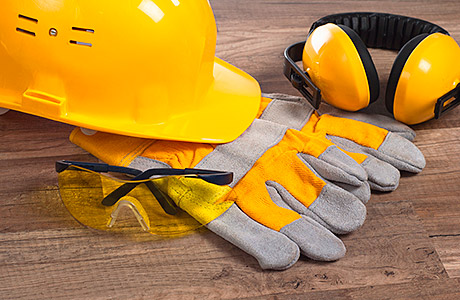 TWO building contractors have been fined after a worker broke his back when he fell four metres from a roof.
The 36-year-old man from Kettlebrook, Tamworth, fractured a vertebra in his lower back after falling from the roof at Southview Leisure Park, Skegness, in March last year.
The Health and Safety Executive (HSE) carried out an investigation and prosecuted SJ Roberts Construction Ltd, of Welshpool, and Seaton Heating and Engineering Services Ltd of Tamworth.
Lincoln Magistrates' Court heard that SJ Roberts Construction Ltd had been appointed principal contractor for the installation of a new flume tower and swimming pool extension at the leisure park. Seaton Heating and Engineering Services Ltd were employed as sub-contractors to install a new air-handling unit and associated pipework for the swimming pool.
The man, an employee of Seaton Heating and Engineering Services Ltd , was working on the roof of the swimming pool extension, which was accessed by internal stairs, connecting the various ducts and pipes with the air-handling unit. Most of the roof was protected but a section was left exposed, presenting a fall risk.
While working, the man was standing on a narrow plywood area around half a metre wide, close to the open edge. His route to the stairs was blocked when he needed to go and collect some tools. While walking along the plywood next to the open edge, the plywood gave way and he fell four metres. He landed on his feet but then fell backwards, landing on concrete and rubble.
He spent five days in hospital and needed a back brace when discharged. He was unable to work for more than three months. He has since recovered and is now back fully working.
SJ Roberts Construction Ltd pleaded guilty to breaching two Regulations of the Construction (Design and Management) Regulations 2007. The company was fined £10,000 and ordered to pay costs of £645.60. Seaton Heating and Engineering Services Ltd pleaded guilty to breaching the Work at Height Regulations 2005 and was fined £7,000 and ordered to pay costs of £519.60
HSE inspector Chris Copeman said, "This worker is very fortunate not to have suffered far more serious injuries. Throughout the whole process of roof work, there was no adequate protection against falls, such as barriers on the open edge. Had he tripped and fallen from the edge of the roof, we could have been dealing with a fatal incident."