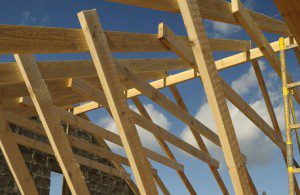 BM TRADA has published its new best practice guide to 'Timber in high-specification buildings'.
The guide is designed to help a wide range of end users achieve excellent results when using timber in high-specification applications. This blueprint for best practice highlights key technical considerations when selecting timber for high-specification buildings in terms of performance, durability and sustainability legacy.
It is designed to enable architects, designers, engineers, project managers, property developers and estate managers to make informed decisions, manage risks, control costs and develop high-quality projects.
The book draws on cumulative experience of some of BM TRADA's leading experts in this area. It was prepared by John Williams, Senior Technical Consultant, and Andrew Pitman, Technical Business Development Manager at BM TRADA, with the assistance of Asli Tamer Vestlund, Research and Consultancy Manager at FIRA, bespoke furniture designer Philip Koomen and the BM TRADA publishing team.
After summarising the sustainability and performance credentials of timber and timber products, the book branches into three sections – the uses of timber in refurbishment, new build and furniture.
Using case studies throughout, the guide identifies the challenges faced when using timber, the possible options available to the designer and solutions that have delivered outstanding results.