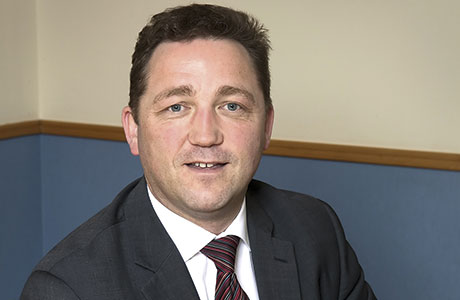 Alex Goodfellow (above), group MD of Stewart Milne Timber Systems, explains why the brick shortage is prompting housebuilders to look for alternatives
THIS time last year we saw the first signs of the brick shortage. Twelve months later, the shortage is still impacting the industry, resulting in significant delays that could add cost and time delay for projects.
As the market for housebuilders continues to improve, the brick shortage presents a significant risk to developers' opportunities to take advantage of consumer demand while exacerbating the existing shortage of new housing.
Alternatives are increasing in popularity – and not just for their speed of build and availability advantages.
The brick shortage has its roots in the economic downturn of 2008. A reduction in the number of new construction projects stifled demand. As a result, many kilns closed down, reducing the supply base.
With the advent of schemes such as Help to Buy and the wider economic recovery, housebuilding has seen an upturn in the last year. That's great news for the industry.
However, a lack of materials could put the brakes on the opportunities for housebuilders. Delays are debilitating with many reporting significant delays to material supply.
Price is another factor. Shortages during a time of almost unprecedented demand puts price pressure on the supply chain. The first quarter of 2014 saw brick prices rise by 13%.
Alongside this the government is keen to implement new sustainability measures. With carbon emission reductions of 21% for domestic properties and 43% for non-residential properties in Scotland just around the corner, that's an important consideration.
How does the industry meet demand, comply with new performance standards and make profit?
Timber is in a particularly good position to support housebuilders and overcome the challenges presented by the brick shortage. Timber frame is one of the most technologically advanced and sustainable forms of construction available in the 21st century. It ensures a high quality product, reduces overall build costs and shortens the duration of build programmes. 70% of the developed world's population live in timber frame houses. These include many in the USA, Canada, Scandinavia, Europe, Australia and Japan. In the UK, timber frame is on the increase, as house-builders recognise the advantages.
The timber frame sector of the construction industry has changed significantly over recent years.
A research report by MTW Research in 2013 shows the timber frame house building market is set to outperform overall house building in 2014, with sales rising by £40 million with rising volume demand for timber frame set to drive healthy growth for off-site manufacture.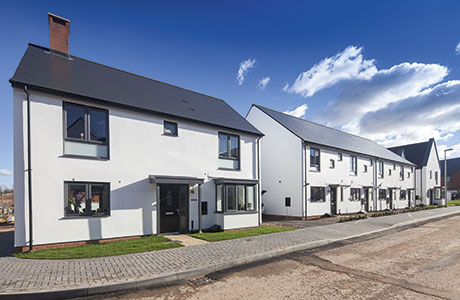 Housebuilders will continue to adopt timber frame as a more cost effective method of building new homes. By 2017, it is forecasted the entire timber frame construction sector to be worth almost £700 million, representing strong growth in the next four years outpacing many other sectors.
Across Stewart Milne Timber Systems' UK factories, we have capacity to manufacture 10,000 units per annum and the ability to flex our manpower upwards to accommodate larger projects and shorter lead times. The use of timber systems is well suited to meet current needs. New homes, in particular, are required quickly, as demand hits heady heights.
Using timber systems in combination with offsite construction enhances a project's speed of build. A typical 4-bed detached home can be built in just seven weeks from foundation in timber compared to 12 plus weeks in brick and block.
This faster speed of build also means a quicker turnaround on initial capital outlay. Reduced project times means homes can be sold more quickly.
What's more, the timber frame industry is only currently operating at 60% of its capacity, according to figures from the Structural Timber Association.
The timber frame market is set to be the fastest growing area of construction over the next five years.
In fact, many construction firms have already looked at switching to timber construction. As the brick shortage took hold towards the end of last year, we saw an increase in customer quotes of 50% in August and 30% in September, against a 24-month rolling average.
The construction industry is poised to finally achieve real momentum. It's the perfect time to look at alternatives that can significantly support the industry and return many companies to significant profit.