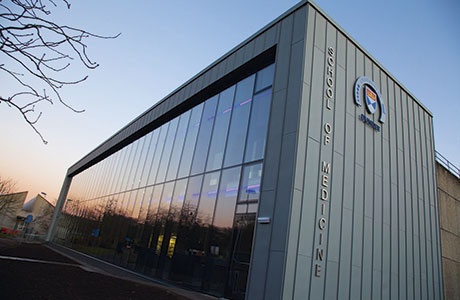 ISG has successfully completed two important projects at the University of Dundee's prestigious School of Medicine, located within the grounds of Ninewells Hospital.
With a combined value of £5.3 million, the two projects form part of a wider £11 million investment by the University to upgrade facilities at one of the UK's top performing medical schools.
In the larger of the two projects, ISG extended the existing building to provide additional teaching accommodation, a new library, IT suite and study areas. The first brick of this 6,549 sq ft extension was laid by TV personality Lorraine Kelly, an enthusiastic supporter and former rector of the university. This multi-phased scheme also included the transformation of the existing IT suite to form new meeting areas, group teaching space and a medical illustration work area.
A new undergraduate office was also created and ISG refurbished the communal hub area.
Part way through this important upgrade scheme, ISG was awarded a second contract by the university to refurbish the School of Medicine's main lecture theatre.
The 375-seat facility was stripped out and reconfigured to improve the seating layout, a new feature staircase installed and teaching space refurbished.