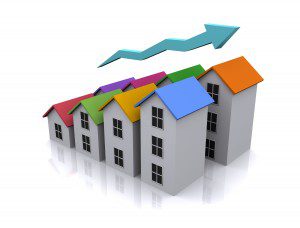 DEMAND for new homes in the UK fell slightly in July, the first monthly decline since January 2013, while the supply of new properties coming onto the market increased for the second consecutive month, according to the latest RICS Residential Market Survey.
As a result of the rebalancing in demand and supply, house price growth across the UK appears to be moderating, with a net balance of 49% more respondents reporting an increase in prices in July (from 52% in June and 56% in May).
In London, both sales and new buyer demand fell more sharply than elsewhere, with enquiries falling at their fastest rate since April 2008 and a net balance of 10% more respondents reporting an increase in prices (down from 30% in June).
The average number of sales per chartered surveyor, however, increased to 24.6 (up from 21.1 at the start of the year) and sales expectations remain positive across the country, albeit a little less so than previously.
While there is a little more member caution reflected in the comments, prices are still projected to rise nationally over the next year and expected to increase by 2.6% on a 12 month view (compared with around 4% at the start of the year). Surveyors in Scotland appear most optimistic, anticipating a price gain of 3.3%.
Simon Rubinsohn, RICS Chief Economist, said, "A range of policy initiatives adopted by the Bank of England in recent months alongside heightened expectations surrounding a turn in the interest rate cycle has clearly had an impact on sentiment in the market. The shift in the mood music amongst potential buyers in the London market has been particularly pronounced but that is in a sense consistent with the move to a more sustainable market in the capital."
"Elsewhere around the country, the market in general is showing a greater degree of resilience, but that largely reflects the fact that in some areas the recovery has only recently taken hold and affordability is rather less stretched. Significantly, members now expect price gains over the next year to be faster outside of the Capital, than in it."