Galvanizing provides long-term protection against various types of corrosion, including weathering and rust. But what is it about the hot dip treatment that makes it one of the most efficient solutions for steel products? Trevor Beech of Wedge Group Galvanizing explains in-depth the galvanizing process and how it's recently been used in major construction projects.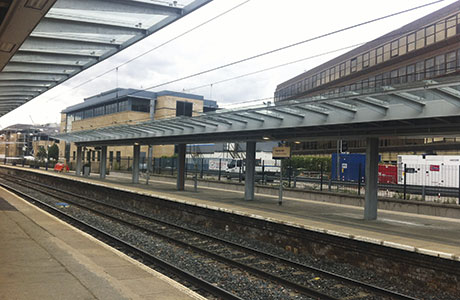 ESSENTIALLY, galvanizing is the process of coating clean steel with a layer of molten zinc to protect the item from corrosion, giving it a long-lasting, sustainable and durable covering.
Because it joins with the iron in the steel at the interface to form very tough alloy layers, it's more robust than coatings that bond chemically or mechanically, and it has the added advantage of fully coating the steel, inside and out. Rigorous cleaning helps to ensure that the steel is in the perfect condition to react with molten zinc, which includes removing all grease, scale and dirt.
Commonly, the steel product is dipped into an alkaline or acidic degreaser, or even shot blasted, and is then rinsed in cold water before being dipped into hydrochloric acid at room temperature.
The product is dipped in a flux solution, typically made up of zinc ammonium chloride, and held in a temperature range between 65oC and 80oC. The final stage of this process removes the last traces of oxide from the surface and coats the product with a thin film of flux.
Once the steel has dried fully, it's dipped in molten zinc at around 450oC, which is when the galvanizing reaction takes place. The thickness of the coating is created when the metallurgical reaction slows down and it's this cooling down process which results in the bright, shiny appearance generally associated with newly galvanized products.
It protects steel by forming a surface film which is insoluble in rainwater, and prevents moisture and oxygen reaching the steel itself.
Not only does galvanizing lengthen steel's lifespan, but it's energy-efficient throughout its production and whole lifecycle, and can easily be re-galvanized, recycled with steel scrap, or removed and reused elsewhere.
With this combination of long-lasting protection and sustainability, galvanizing is the finish of choice for many industries, from construction to renewable energy.
The past twelve months has seen Wedge Group Galvanizing undertake a number of large construction projects, including the Commonwealth Games and major network infrastructure redevelopments.
The group's Scottish plant galvanized steel used at the Athletes' Village.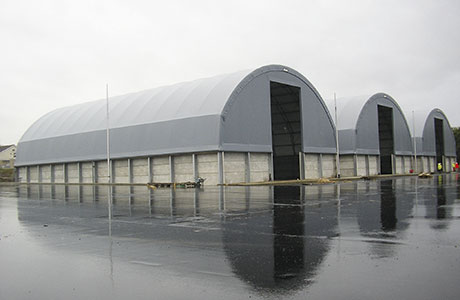 The major project saw the company team up with CTM Fabrications to provide treatment to various steel fittings and structures used for the windows and doors of the Village.
The Glasgow-based plant also partnered with one of its long-standing clients of over 20 years, Russell A. Henry & Son Welding and Fabrication, to galvanize elements of structural steel to construct three unique salt storage barns on behalf of main contractor, Fortnum and Woolley.
The construction process involved many different materials, from specialist steel to concrete retaining walls, and high specification fabric membrane roofs.
The completed barns have been installed at a site in Glenrothes to store salt to prevent nearby roads getting icy.
Scottish Galvanizers were also called upon as part of a multi-million pound project to revamp Edinburgh's Haymarket Station, the biggest overhaul in the station's 170 year history.
The plant galvanized 200 tonnes of steel on behalf of J & D Pierce Contracts Ltd, which was largely used for the canopy steelwork on the newly extended platforms.
The redevelopment of the station will see its capacity increase to an anticipated ten million by 2030.