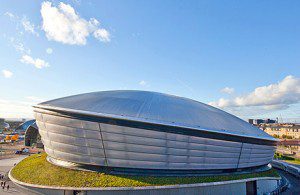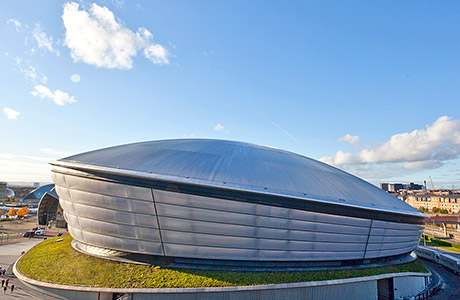 MEN and women who worked on the construction of the SSE Hydro in Glasgow are being sought by the Construction Industry Training Board (CITB) in order to honour and recognise them and their important contribution to the industry.
As part of CITB's 50th anniversary celebrations, the organisation, which is the skills body for the construction industry, wants to see the building and construction industry workers behind seven of the UK's most iconic buildings recognised for their skills, expertise and hard work.
People who took part in the construction of the SSE Hydro are being invited to come forward and make themselves known to CITB. Their colleagues, friends and family are also welcome to nominate them.
As well as receiving industry recognition for their achievement, one representative from each of the seven building projects will be selected to receive an all-expenses paid trip for two to CITB's 'Pride of Construction' Awards, a glittering evening at Old Billingsgate in central London on Wednesday 10 September 2014.
 The seven iconic buildings chosen by the CITB are:
 ·         The SSE Hydro, Glasgow
·         The Wales Millennium Centre, Cardiff
·         Sage Gateshead
·         The Leeds First Direct Arena
·         30 St. Mary Axe, London, better known as The Gherkin
·         The Library of Birmingham
·         The Etihad Stadium, Manchester
Hugh McCafferty, CITB Regional Delivery Manager for Scotland, said, "We are looking for anyone involved on the construction of the SSE Hydro in some capacity, whether as a scaffolder, site manager or an architect, for example. Whatever your contribution was to the concert venue's construction, we want to hear from you.
"We hope that many of the people who worked on the arena will take the opportunity to come forward and make themselves known to us so that they receive the recognition they deserve.
 "We are looking forward to paying tribute to the individuals who made this iconic building possible and sharing their stories with the industry. We hope the winners will enjoy meeting the country's leading construction industry representatives at our exclusive 'Pride of Construction' Awards evening as well."
Individuals involved in the construction of Glasgow's SSE Hydro can nominate themselves or they can be nominated by family and friends by visiting the CITB website at www.citb.co.uk
The closing date for the nominations is Monday 11 August 2014.