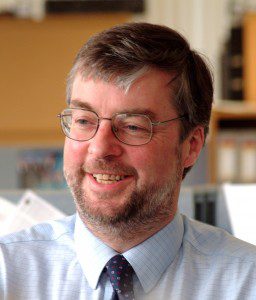 INDEPENDENT management, design and construction consultancy Pick Everard, which has a base in Glasgow, has made a number of new senior appointments to accommodate its business growth and drive future expansion.
A total of 13 new appointments have been made at partner, director and associate level.
Mark Colby, who has managed a major joint venture for the firm in the water industry, has been appointed as partner.
In announcing the appointments, senior partner David Brunton said, "Pick Everard is growing and the new appointments have been made to ensure the firm has the right structure in place to accommodate the current level of expansion and future growth."
Mark, a chartered civil engineer, said "I am thrilled to be appointed as a partner.  I have been at the company for many years – not quite man and boy – but I have worked my way up from engineer to associate then director and now become a partner. I will be working with my fellow partners on the overall strategic leadership of the company covering our broad range of consultancy services including project management; architecture; building and quantity surveying; structural and civil engineering.
 "We want to continue to be known as an organisation which delivers this broad range of services across our many client sectors including utilities, education, blue light, healthcare, custodial, defence, workplace and industrial & manufacturing.
 "As well as my strategic involvement in the business as a whole, my remit will also be to focus on the water engineering services we provide for water companies and suppliers which is a key area of our practice.  This includes water and waste water treatment, water mains, hydraulic modelling and surface water management."
As well as Mark's appointment at Pick Everard, John Sharp has become a technical director with specific responsibility for architectural design in London and the South East and will work alongside Allan Cowie in running the regional office. Following Mike Steggall's retirement, Graeme Milligan is promoted to technical director, to work alongside director Gary Breward, in the structural engineering division.  Further appointments have been made with ten new associates across the company.
Mark added, "We are a growing company and going forward it's important we maintain this momentum across all areas of the practice.
"We want to do this by maintaining our core values.  Client focus is very important to us. Our primary aim is to provide a pro-active, high quality service delivered by passionate, highly professional experts in the built environment.
"I am very optimistic about the future of the company.  We operate nationally as a multi-disciplinary practice across many sectors which stands us in good stead for continuing our excellent level of repeat business as well as attracting new clients."