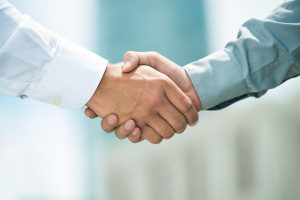 GALLIFORD Try has bought the Miller Construction business for £16.57 million.
The acquired Miller order book of £1.4 billion immediately doubles the firm's order book to £2.8 billion.
Greg Fitzgerald, Chief Executive of Galliford Try, said,
"We are delighted to announce the acquisition of Miller Construction, achieved at a very good price and with no net cash consideration.
"The acquisition brings together two construction businesses with a strong strategic fit and accelerates our strategy of growth into an improving marketplace."
Philip Bowman, Chairman of The Miller Group, said, "The acquisition of Miller Construction by Galliford Try will provide it with a strong base from which to grow its competitive position and continue to serve its clients. It will also enable The Miller Group to concentrate all its efforts on expanding its property interests now that the housing and commercial property markets are again showing strong signs of growth."
Galliford Try has now increased the 2018 turnover target to circa £1.5 billion.
For the year ended 31 December 2013, Miller Construction generated £409 million of revenue and a loss before interest and tax of £4 million.
During the 2013 financial year and subsequently, Miller has restructured or exited a number of mainly loss-making contracts and is now anticipated to return to profitability in the current year.
Miller Construction had gross assets of £232 million at 31 December 2013. Under the terms of the acquisition, the Miller Group has agreed to transfer Miller Construction with a nil net assets balance, including a cash balance of £23 million.
In addition, Miller Construction has a PPP portfolio with an invested value of approximately £14 million.
Galliford Try has identified a total of £7 million per annum of cost synergies, the majority of which it would expect to realise during the financial year ending 30 June 2015. In order to achieve these synergies, it is expected that £4 million of one-off restructuring costs will be incurred.