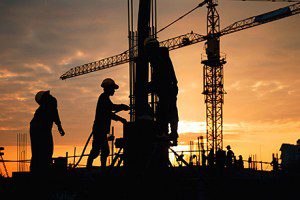 A scheme by eight construction firms to compensate victims of blacklisting has been launched.
The move follows eight months of discussions with unions and workers' representatives. The scheme will remain open for two years and will provide compensation to those whose names were held on The Consulting Association (TCA) records, those whose names were on the Economic League records that were also held by TCA, or the estates of those whose names were held but who have since died.
Applicants seeking compensation will have two choices available – fast track and full review. Fast track applicants don't need to prove actual loss and compensation is set at pre-determined levels, starting at £4,000 for those where minimal information was held, and rising to £20,000 where there is evidence that records had been accessed.
The full review process is an alternative for those where there is evidence their records accessed and who would prefer a more detailed probe into their specific circumstances. An adjudicator will assess claims and set compensation up to a maximum of £100,000.
The eight firms involved in setting up The Construction Workers Compensation Scheme (TCWCS) are Balfour Beatty, Carillion, Costain, Kier, Laing O'Rourke, Sir Robert McAlpine, Skanska UK and Vinci PLC.
A statement issued by TCWCS said all eight companies recognise that the activities of TCA were unacceptable and regret their involvement. To demonstrate their commitment to ensuring that such activity remains firmly in the past, the companies intend to sign up to the voluntary code of conduct that is being developed by the Chartered Institute of Personnel and Development to ensure full transparency in pre-employment vetting processes.
Blacklisting came to light when in 2009 the ICO seized a Consulting Association database of 3,213 construction workers and environmental activists used by 44 companies to vet new recruits and keep out of employment trade union and health and safety activists.
However, GMB have have described the payments as "inadequate" and a "PR stunt". Justin Bowden, GMB national officer, said, "To try and present such a grossly inadequate sum of money as meaningful compensation for the devastating damage inflicted on the livelihoods and families of the thousands of people they blacklisted, and for the gross invasion of privacy they committed, suggests they are sorry only that they got caught and saw their corporate reputations dragged through the mud, nothing more.
"These construction companies lied and spied and this is the paltry price they place on fifteen years of blacklisting. Their cut price compensation offer is not an act of genuine contrition, it is a PR stunt."