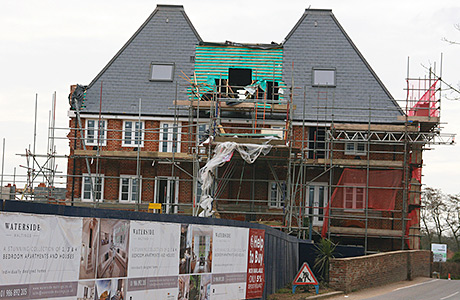 ROOFSHIELD has been used in the recent conversion of Waterside Maltings in Ditchingham by P J Livesey Group.
Working closely with the Broads Authority planning was granted in Summer 2012 to save the historic Maltings building and convert it into 22 houses and apartments, alongside 83 new build houses.
Roofshield has unique vapour and air permeability characteristics, which allows even the most complex of pitched roofs to breathe – without the need for traditional air gaps or secondary venting products. Roofshield is as easy to install as traditional roofing felt.
The very low vapour resistance of 0.065MNs/g, combined with high air permeability, reduces the potential for interstitial condensation as far as possible, and does not require the use of a vapour control layer, thus giving a robust and dependable solution that can be specified with confidence.