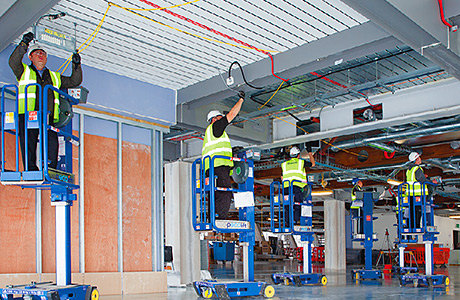 POWER Towers, who manufacture low-level powered and non-powered access machines, have recently added the revolutionary Pecolift to their fleet.
Fully power free, using neither battery or electric, the Pecolift is elevated by simply rotating the handle, the patented lift mechanism glides you smoothly to your chosen working height in seconds.
With no batteries to charge and no hydraulic oil the Pecolift is an eco friendly solution and its tiny footprint and simplicity of use provides a purely mechanical solution that doesn't involve erecting, unfolding or climbing.
The hire fleets have voraciously embraced the Pecolift, so much so that it has just been honoured by IAPA at the International Awards for Powered Access and voted for by an internationally renowned panel of judges as Low-level Access Product of the Year 2014.