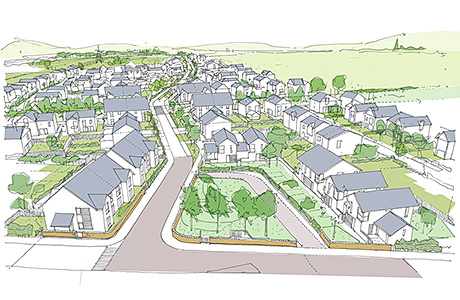 SPRINGFIELD Properties has registered plans for a new development in Dundee which could create 228 new homes.
The development, which is estimated to be worth over £150million, could provide over 100 new jobs.
An application has been lodged with Dundee City Council for the proposed homes at South Gray, within the Western Gateway.
Following two consultation meetings with the public earlier this year, Springfield has lodged plans to bring new homes to the West of the city.
Members of the public have helped shape the layout and details of the proposal with feedback.
The project has been developed in consultation with the local Council and forms the first part of a new village at South Gray.
Sandy Adam, chairman of Springfield Properties said, "This proposal has been a result of detailed pre-application discussions with Dundee City Council and the public, reflected in a planning proposal that delivers what the area and community needs and wants."
The collection of two to five-bedroom homes will be energy efficient with the latest in cost-reducing energy efficiencies to ensure they are less expensive to run than traditional homes.