Adjudication remains a widely used and popular form of dispute resolution in the construction sector. Julie Scott (pictured), an Associate in the construction and engineering team at bto solicitors, tells Project Scotland what needs to be considered and gives tips for running an adjudication successfully.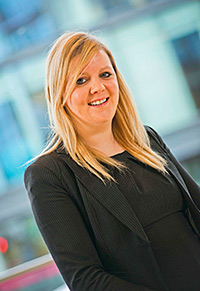 FOLLOWING a decrease in the number of adjudications in 2012, the popularity of this method is back and we have seen an increase in the number of disputes within the property and construction industries being referred to adjudication.
The appeal of adjudication is that it is a means of obtaining a decision in a dispute in a matter of weeks rather than months. You can obtain a decision within 28 days of the date of Referral.
This time period can be extended by 14 days with the consent of the party that has referred the dispute. Any extension beyond 14 days requires the agreement of both parties.
Even when extended, this is a very quick timescale, particularly if it is a payment dispute.
Going to court or arbitration takes much longer and as a result it costs more to obtain a decision.
A number of practical issues often arise in adjudication. Due to the tight timescales involved, parties require to make the adjudicator's job as easy as possible.
Our five top tips for dealing effectively with adjudication proceedings are as follows;
1. Before going to adjudication you must have a crystallised dispute. This means that you must have given the other side notice of your claim, with sufficient detail to allow them to respond.
Generally, a dispute will crystallise if a notice of claim is given which is followed by a response or a period of silence. Without a crystallised dispute the adjudicator will not have jurisdiction and this incurs unnecessary time and expense.
2. If you are the Referring Party, you have to understand what the commercial objectives are. This allows legal advisers to establish whether adjudication is the right forum for pursuing the claim.
3. Adjudication is a fast track process. This means that the client needs to commit time and resource within their organisation, particularly if they are the Responding Party. Resources require to be managed effectively, particularly focusing on the issues which will make a difference.
4. Co-ordination is key in any adjudication. Given the tight timescales, lawyers need to work closely with the other professionals, in particular experts, and also the client team to achieve the required results. It is vital that parties put forward a comprehensive and accurate claim/response at the outset. Preparation and collaboration is key to achieving this.
5. Whilst the adjudicator is the "master of proceedings", adjudication can be a flexible process and adjudicators are trying to accommodate parties' requirements. To assist the adjudicator, it is in parties' interest to provide a focused and organised claim/response and supporting documentation.
It should also be noted there is an increase in the number of cases in court seeking to enforce an adjudicator's award and a common defence put forward to resist enforcement is the insolvency (actual or potential) of the party seeking to have the award enforced. The courts do not like such challenges and have adopted a robust approach on this. The result is that successful challenges remain uncommon and means all efforts must remain on getting the adjudication right.