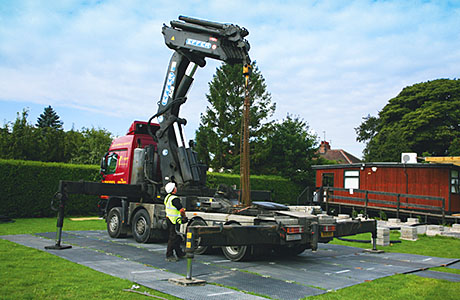 Generation Hire & Sale has announced nationwide availability of all new Ground-Guard, the lightweight plastic panels that provide temporary ground protection, traction and access over sand, mud and marshy areas whilst protecting personnel, equipment, vehicles and turf.
When locked in place they form temporary roadways and car parks for vehicles and trucks as well as solid surfaces for events, drilling, civil engineering and other industrial applications.
These lightweight plastic panels enable quick, safe, easy access and are virtually indestructible.