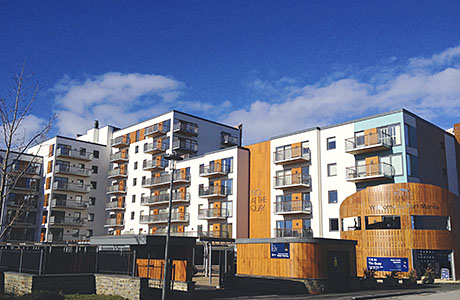 Once again, Crest Nicholson has selected PROFLOOR Acoustic Systems for installation at their prestigious dockside development at Port Marine, Portishead.
This development is one of the largest mixed-use property developments in the South West of England.
The A. Proctor Group supplied 5000 square metres of their Profloor Dynamic Deck 26 as the floating floor treatment to the separating floors. In addition to this, Profloor Levelling System was also used in the first floor due to unevenness of the sub-floor.