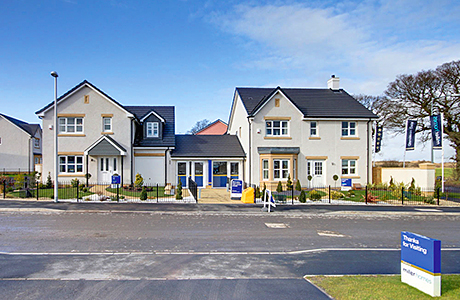 MACTAGGART & Mickel Timber Systems is founded on nearly 90 years of house building experience and has successfully delivered contracts for private developers' affordable housing, commercial property and budget hotels.
Last year, in response to growing demand, the firm moved into a new 37,000 sq ft manufacturing facility in Bellshill, which has tripled production capacity.
Equipped with automated machinery and manufacturing benches, the business has the infrastructure in place to undertake orders of substantial volume for open and closed panel systems.
Mactaggart & Mickel Timber Systems' closed panel method is designed to increase the speed of build. With minimal site works undertaken in advance, the body of the property is produced offsite and erected over the period of a working day.
The advantages to offsite manufacturing are significant – making these homes wind and watertight in a single working day ensures they are not open to the elements and increases the speed of access for follow on trades. The build on a closed panel home is substantially reduced meaning customers are moved in more quickly and contractors reap the benefits of the reduced programming time and cost savings.
Producing kits offsite also enables the implementation of a strict quality control process.
Closed panel construction allows the insulation, plaster board and provisions for electrics to be installed in the panel prior to delivery to site improving
the quality of insulation, U values and air tightness.
The company provided its own offsite manufactured timber kits to the majority of private units within the Glasgow 2014 Commonwealth Games Village, from floor cassettes and roof panels to open panel systems.
Most recently they secured a £1.3 million contract with Miller Homes to produce bespoke timber frames for its Polofields development in Edinburgh and will manufacture made to measure kits for the prestigious collection of luxury four and five-bedroom homes.
This will be the fourth time the company has worked with Miller Homes as an approved supplier for timber kit.