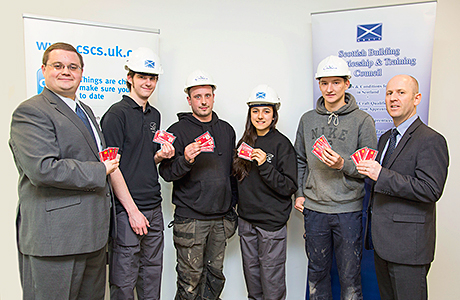 THE proportion of Scottish construction companies recruiting apprentices is expected to rise by 9% over the next 12 months – and three out of every four companies think more apprentices need to be recruited to meet current demand and future expectations.
At the same time, a perceived shortage of suitable candidates is one of the main barriers to companies recruiting more apprentices.
These are the key findings of the latest Scottish Construction Monitor, a quarterly survey of the membership of the Scottish Building Federation.
Their publication coincided with the announcement of a new joint SBATC/CSCS Card for apprentices entering the industry.
Figures recently published by the Scottish Building Apprenticeship and Training Council revealed the number of Scottish construction apprentices registered in 2013 rose by 11% compared to 2012.
The latest Construction Monitor also shows industry confidence has risen by two points.