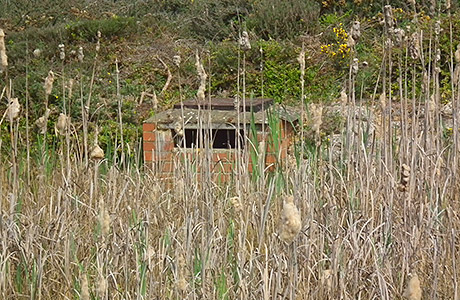 Scotland has led the way in making the installation of Sustainable Drainage Systems compulsory. But, according to a survey, SuDS success has been clouded by significant inertia in the adoption and effective maintenance of surface water drainage features.
EXPERTS have held a lively debate to explore the findings of the SuDS in Scotland – Experience and Opportunity survey.
Chaired by Dr Scott Arthur from Heriot-Watt University, many of the 18 panel members have been closely involved in Scottish SuDS policy working groups and represented the Scottish Environmental Protection Agency, the Scottish Government and Scottish Water as well as consulting engineers, housebuilders and local authorities.
"The discussion revealed the challenges in reconciling organisations with widely different regulatory and commercial objectives, that can sometimes lead to 'disconnects' that leave SuDS falling between the gaps," said Phil Collins, National Sales & Marketing Manager for Hydro International, who hosted the event for the Engineering Nature's Way SuDS knowledge-sharing initiative.
The overwhelming majority of the 151 practitioners who participated in the survey believed Scotland has successfully implemented SuDS since the implementation of the Water Environment and Water Services (Scotland) Act ten years ago. Most agree a framework of legislative drivers have helped Scotland make more effective progress than England and Wales.
The survey questioned a broad range of professionals involved in the specification, design, delivery and approval of SuDS in Scotland and many took the time to make detailed comments.
The responses revealed frustration that Scottish authorities had been slow to adopt SuDS systems, regarding this as a significant barrier to progress. Most believed regulation and guidance to be insufficiently clear for both maintenance and adoption.
"During the panel discussion it was clear that sometimes SuDS features fell between the two stools of Scottish Water and the Local Authority roads departments," Mr Collins added. "A refusal to adopt a feature is leading to a 'limbo'. This raised concerns that some householders were being asked effectively to pay twice for their surface water drainage as they were burdened with estate maintenance charges, even though they have already paid water company charges and council tax." In the survey, consulting engineers and developers particularly appeared frustrated by limited options to design from a wide SuDS toolbox. Only about half of respondents were satisfied current regulation gives practitioners freedom to specify from a full toolbox of both "natural" and manufactured /proprietary SuDS features.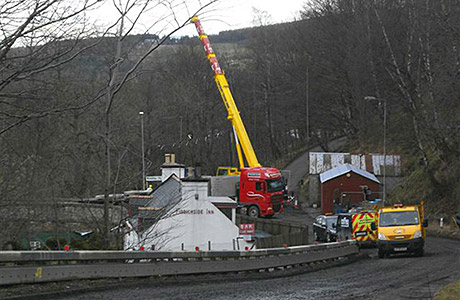 Panellists argued that SuDS options in Scotland focus mainly on ponds and basins designed as end of pipe systems. There was a desire to expand SuDS to incorporate more source control features from a wider toolbox. One clear frustration was that currently SEPA does not accept proprietary Downstream Defender® vortex separators as a level of treatment, meaning they could not be counted as part of the SuDS scheme, even if they were providing a treatment benefit.
Most respondents also believed proprietary SuDS features either require the same maintenance or are easier to maintain than natural SuDS features with less than a third believing they are more difficult to maintain.
Accurately assessing the whole-life costs of constructing and operating SuDS is an integral part of ensuring effective ownership and adoption. During the debate, there was a broad consensus more independent evidence of the operating performance of installed SuDS would be welcome in informing future design guidance, costing and design selection tools.
Respondents agreed further developments of the SuDS for Roads Whole Life Cost and Whole Life Carbon Toolkit from SCOTS (Society of Chief Officers of Transportation in Scotland) would be welcome, together with the development of other industry tools, such as Hydro's own Surface Water Treatment Selection Tool. "Although the survey and round table flagged opportunities for further progress, the overall experience in Scotland has been positive and successful. The challenge now is to take forward the lessons learned," Collins added.