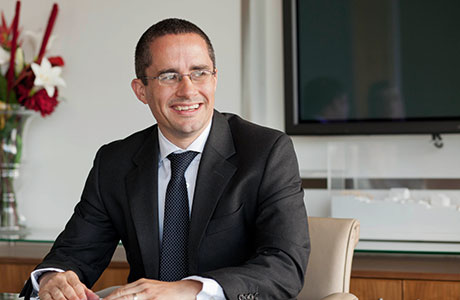 MACTAGGART & Mickel is a fourth generation family business and a top 50 UK house builder with developments throughout Central Scotland, with land interests in the North West and South West of England.
Our company currently turns over circa of £52 million per annum and employs over 200 staff
Although our company has its roots in traditional house building, in 2009 we decided to diversify into commercial lettings and general contracting.
Just prior to the downturn we decided to implement Construction Industry Software (COINS), to help manage our business processes more efficiently and eliminate "islands
of information" wxhich was resulting in duplication of effort and inconsistency.
Now we have transparency; from the moment a development is set up, everything pertinent to that particular site or plot is traceable.
The implementation of COINS House Sales enabled the management and maintenance of data at all stages of a sale, from early bird reservation through to the completion and thereafter post completion questionnaire and after care.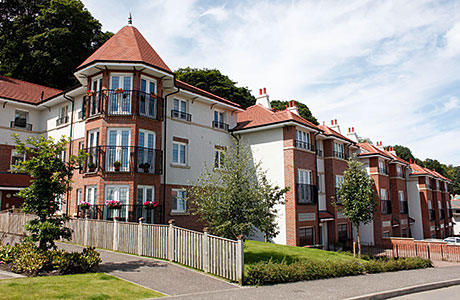 In tough market conditions it is essential that all opportunities are recorded and acted on.
Previous to COINS we took enquiries via our website where the data wasn't easily accessible. Using COINS House Sales Connection, it has ensured that all enquiries received through our company website are automatically captured, so the sales department can forward plan for future sites and potential purchasers.
The House Sales Connections also allows for automatic updates of "plot statuses" for developments, which reduces resource requirements further.
Handling reservations and deposits via COINS has totally transformed the weekend sales reservation reports, as all reservations are directly input into COINS from site rather than at head office.
Forward sales turnover and profit data is generated almost instantly.
We can more easily manage by KPIs with COINS, for example:
Cash flows and projected peaks
As pressure on margins increases, COINS Cost Valuation Reconciliation (CVR) reports help the company analyse cost and value promptly. Actual costs reported from COINS can be compared to forecast sales and construction progress.
Actual costs are automated out of COINS in the form of a report and comparisons can then be made on forecast to actual sales and construction progress, the forthcoming online CVR enquiry will further enhance this process.
Land appraisal
A critical process for assessing the viability of a proposed development this model ensures a robust process delivering accurate projections with links to the "real time" build library.
COINS provides transparency for viability assessments from land bids to build out and at a glance provides trends in our assessments.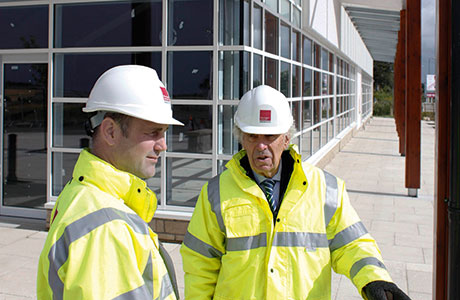 Procure to pay
The procurement module within COINS has greatly enhanced what is traditionally an onerous process within the sector.
Orders and logging of goods received notes by site management recorded at source provides fantastic visibility to the Finance team and Procurement team in managing workloads and driving supply chain performance re measurement of lead times and minimising deliveries.
Essentially COINS is core to everything that we do, and everything else we need to do will be required to be integrated into COINS.
Our recent integration of our workflow management system is testimony to this strategy where absence, holiday and training data is transferred to and from each system, benefiting the company, its employees and subcontractors.
We look forward with anticipation to engage with COINS in the roll out of modules such as Mobile Apps, document management and ETC (Electronic Trading Community).
We are proud to be one of only two UK companies who operate the full complement of the COINS current modules across the business and ultimately we feel the project will have paid for itself within five years from being fully operational.