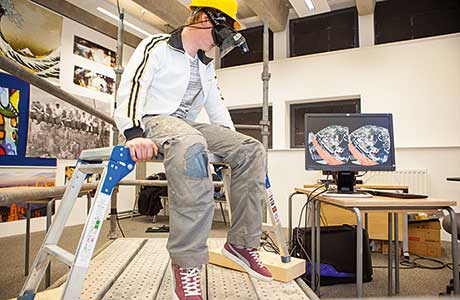 AN innovative project has been launched that sees construction students suspended 100 metres in the air without leaving the classroom.
Heriot-Watt University and Edinburgh College have joined forces to develop mixed reality and motion tracking technology.
This allows construction students to experience realistic site conditions in a safe environment, including simulating the feeling of being hundreds of feet up in the air.
The prototype technologies are part of the new Immersive and Controlled Environment Lab, based at Edinburgh College.