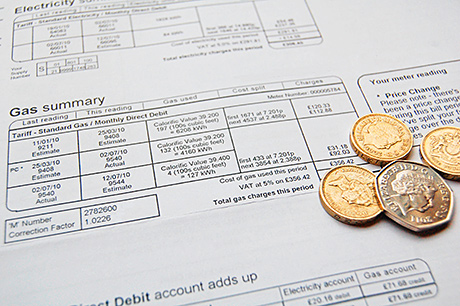 The government's Green Deal programme is to get a shot in the arm in early 2014. Changes were announced by DECC in early December, part of a series of measures intended to help "hardworking people with their energy bills."
However, the detail of the changes drew criticism from a number of parties in the construction and energy industries.
The changes were announced as part of a £540 million cash injection of new incentives and support to boost the take up of energy efficiency measures for both households and in the public sector.
These include a rebate of £12 on domestic electricity bills, to be passed directly to customers, and funded by the government for two years.
The government plans to make savings elsewhere, by reducing the Carbon Emissions Reduction Obligation element of ECO – a scheme that supports energy-saving improvements for low income households – by 33 per cent for the period to 2015. In 2012 alone 80,000 solid wall installations were installed.
The new obligations mean that energy suppliers will be required to make only 100,000 solid wall insulation installations over the new four-year period (25,000 per year). DECC estimates that this will result in an average reduction of between £30-35 on bills in the next year.
Paul King, Chief Executive of the UK Green Building Council, said: "Make no mistake, this is bad news for people who cannot afford to heat their homes, especially if they live in solid walled properties, and bad news for thousands of construction industry workers who may well be joining the dole queue this Christmas.
"It remains perverse that the Prime Minister is attempting to reduce energy bills by slashing the very scheme that is designed to bring them down for good.
"We have to recognise that some in the Coalition have fought hard for a package of incentives to sweeten the pill. Encouraging households to take up energy efficiency measures when moving into a property through a 'Stamp Duty rebate' is something we have repeatedly called for."
Energy company E.On has expressed concern about the new rules for solid wall insulation and their potential to exclude some households from the opportunity to have their homes made warmer as a result of ECO.
Addressing the public's confusion with the Green Deal, DECC is to introduce an online tool providing consumer advice. Efforts will be made to simplify and better signpost the process of funding energy-efficiency improvements to the home, including locating appropriate suppliers.
To help companies operating in the Green Deal market, DECC will open up access to EPC data, so that properties in need of these improvements can be easily identified. Other changes will make it possible for customers to move from a quote to a Green Deal Plan in one day, and DECC is keen to minimise the number of home visits currently required under the scheme.
A subsequent statement from the Federation of Master Builders (FMB) questioned the likely efficacy of the proposed changes, citing two major elements it believes are missing. Brian Berry, Chief Executive of the FMB, said: "Those behind the Green Deal need to look at how to encourage and support more SME installer firms to take up training so they become qualified to deliver improvements as certified installers. Right now it is just not cost-effective for many small businesses to take employees off the job to attend courses when demand for Green Deal work has been tepid at best. A voucher scheme or cashback offer for firms that avail themselves of certified training would go a long way to upskilling the nation's SME builders to deliver the Green Deal."
Berry added: "Although the increase in funds available to local authorities this year through the Green Deal Communities initiative from £20 million to £80m is welcome, a far more effective financial incentive would have been the introduction of a reduced rate of VAT for housing renovation and repair.
"This is something that would have a positive impact across the board by incentivising those who want to engage with the Green Deal, but also those who want to pay for the work upfront – and not just those who have just moved house."
Berry concluded: "More broadly, we are extremely concerned with the direction of Government policy in relation to energy efficiency. Funding has already been cut for energy-efficiency programmes since this Government came to power in 2010 and at best the various announcements today mean no further cuts.
"The Government is failing to prioritise energy-efficiency work and is certainly not behaving like the 'greenest government ever'. Investing in energy efficiency is the only way to protect home owners from the unavoidable long-term increases in the cost of energy."
As part of the new raft of incentives, the public sector will also be boosted by a focus on improving the energy efficiency of schools, hospitals and other buildings with £90 million over three years for a loans scheme, building on the existing Salix scheme.