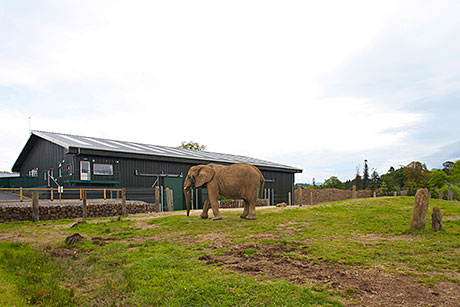 Materials made by leading one-stop-shop building products manufacturer Steadmans have been used to build a new elephant house at Blair Drummond Safari & Adventure Park, near Stirling.
The house is a key part of the new elephant habitat, recently opened by the Princess Royal. It is accommodating three elderly females and its completion marks the end of a five-year redevelopment of their enclosure, with the construction phase having taken more than 18 months.
Steadmans previously provided materials for accommodation at the park housing giraffes, chimpanzees, lemurs, bears and rhinoceroses.