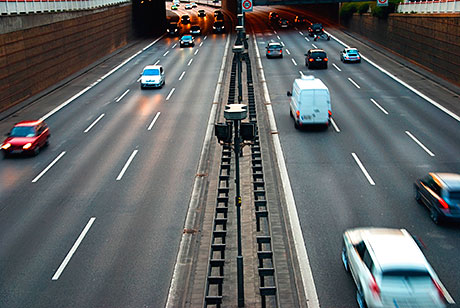 NOV 6-7 2013
This year's Road Expo, the annual traffic-management and highway-maintenance event, will be held on 6 and 7 November at the Royal Highland Centre, Edinburgh.
Over 100 leading suppliers have been lined up to showcase the latest products and services in the exhibition hall and live demonstration area.
The trade-only event is the largest of its kind in Scotland, and attracts road professionals from all over the country. As an opportunity to network with the industry's biggest product and service suppliers, test the latest road-management plant and technology and participate in thought-provoking discussions, as well as make new contact and do business, the Expo is unrivalled.
Running alongside it on both days is the Transport Scotland and SCOTS conference, which, like the Expo itself, is free to visitors. Under discussion will be the hottest topics in the industry, the latest thinking on the future of highways and transportation, key developments, and cutting-edge technology.
Each visitor will have access to ten hours of free CPD-certified seminars over two days, as they gain insight into the latest legislative reforms affecting Scottish traffic management and highway maintenance. Government officials, industry experts and key road management stakeholders will be on hand to deliver interactive seminars, analysing industry best practice, providing policy updates and sharing insights.
Senior decision-makers from the private and public sector will be joined by transport planners, civil engineers and construction consultants. Representatives from the emergency services and utility companies will also be present.
Steve Walters, the event manager, says, "Visitors will be able to see, touch and compare products from over 100 suppliers in one place. It's a very effective investment of their time. It's also completely free to attend, with free parking and free lunch if you register in advance."
The venue, the Royal Highland Centre, is just outside the city, off the M8/M9 motorways and close to Edinburgh Airport. Register online at www.road-expo.com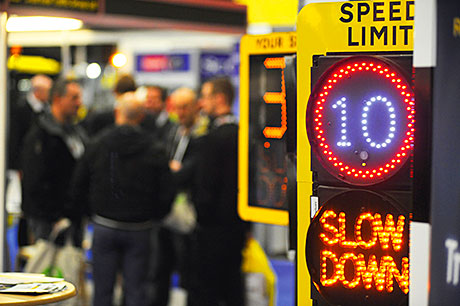 Look left, look right: Expo highlights to watch out for
With over 100 exhibitors already lined up for RoadExpo 2013, here are a few highlights to look out for.
Siemens (Stand E10)
Siemens is the leading traffic technology company operating in the UK. Committed to sustainable solutions and excellent service, its portfolio ranges from traffic signals to complex projects, including traffic engineering, project management, installation and maintenance.
Clearview Traffic (Stand G22)
Respected worldwide as a leader in the field of intelligent transportation systems, Clearview delivers innovative solutions that reduce casualties on the roads, cut congestion and safely increase the capacity and effectiveness of road networks.
Vaisala (Stand F7)
Vaisala is a global weather solutions provider with nearly 40 years of experience in providing the highest quality road weather sensors available, from non-intrusive pavement sensors to pioneering mobile technology.
NGS (Stand F12)
NGS is new provider of white de-icing salt to Scotland. It has a minimum surplus of 420 million metric tons of white rock salt from Mauritania.
NAL (Stand F1)
NAL manufactures a wide range of highway products that are designed to reduce maintenance costs and overcome traditional installation difficulties.
SWARCO Traffic (Stand H6)
SWARCO is one of the UK and Ireland's leading suppliers of innovative products and solutions for the traffic industry.
Ritherdon (Stand C6)
The UK manufacturer of stainless-steel external enclosures, feeder pillars, service cabinets and the newly developed passively safe cabinet.
TMP – Traffic Management Products (Stand J1)
TMP develops products that are designed to enhance road-worker safety, reduce maintenance costs and benefit the environment. It aims to provide cost-effective practical solutions and offer excellent customer service.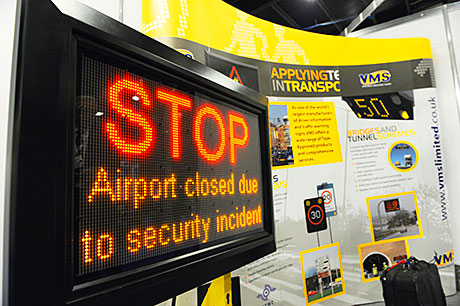 Sapa Pole Products (Stand E12)
Sapa Pole Products supplies aluminium lighting columns, complete systems for the mounting of traffic signals and signposts, and a range of special infrastructure project solutions.
Instarmac Group (Stand B6)
Instarmac will be showcasing its innovative range of highway maintenance materials from its Ultracrete and Ultrascape brands. Its Instarmac Live! area will feature a Fill & Go Challenge where opponents will battle it out repairing potholes!
The Met Office (Stand F16)
The national weather and climate experts have been providing specialist forecasts and weather training for the Scottish road industry for over 20 years.
Transport Scotland (Stand G25)
The national transport agency for Scotland is responsible for the delivery of major infrastructure projects and for overseeing the operation of the country's transport networks.
BEAR Scotland (Stand H5)
BEAR Scotland is a service provider in the roads maintenance sector. It is responsible for the management and maintenance of trunk roads across the country and undertakes a variety of specialist contracting and consultancy services.
IBI Group Ltd (H12)
IBI Group's Routemapper Mobile Mapping system has been used by government agencies, maintaining agents, rail and bus operators, telecommunications companies and airport authorities throughout the world.
New Exhibitors:
• Billian UK – Stand F9
• Bollards International – Stand h8
• Buchanan Computing – Stand G11
• Celtrak Ltd – Stand H10
• Class One Traffic Management Ltd – Stand D16
• Data Display Co. Ltd – Stand H11
• Instarmac – Stand B6
• In Touch Ltd – Stand G21
• Jobling Pursar Ltd – Stand G9
• KOREC Group Ltd – Stand F10
• Phoenix Specialist Solutions – Stand E1A
• Traffic Control & Management Ltd – Stand G28
• Winter Service Solutions Ltd – Stand H1
Confirmed Speakers
• Transport Scotland, will be discussing the coming ambitions of Scotland
• A SCOTS representative will be presenting on the importance of shared services and collaboration in the SCOTS Road Asset Management Project
• DFT will be delivering a presentation titled 'Revising the Traffic Signs Regulations and General Directions – What it means for you'
• UKPE GmbH, will be looking into the importance of transport resilience for 2014
• Findlay Irvine will be examining bridge environmental monitoring systems
• EventScotland will be looking into the implications of the 2014 Ryder Cup
• A Transport Research Laboratory (TRL) representative will be anaylsing the EU Forever Open Road project
• DFT will be giving a reform update on traffic signs regulations and guidelines
• Transport Scotland will be delivering an update on the Queens ferry Crossing
• Transport Scotland will be reflecting on the Norwegian Tourist Routes project
• SCOTS is also confirmed to present on the Society of Chief Officers for Transportation in Scotland