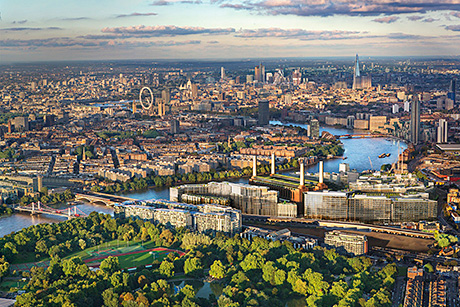 Carillion has won the bidding race for the first phase of redevelopment at London's famous Battersea Power Station site.
It was selected as preferred bidder for Circus West, which is west of the Power Station, and will comprise 866 apartments, townhouses and penthouses as well as offices, shops, community and cultural spaces designed by Ian Simpson Architects and de Rijke Marsh Morgan.
The contract could ultimately be worth as much as £400m and Carillion expects to have up to 1,400 workers on site at the peak of phase one construction.
Preparatory works are underway with main construction expected to commence in the summer for completion in 2016. This will coincide with the start of the renovation of the Grade II listed power station itself, the largest brick building in Europe and one of the most significant surviving examples of Art Deco architecture.
This will involve rebuilding the famous towers which will remain the centrepiece of the site.